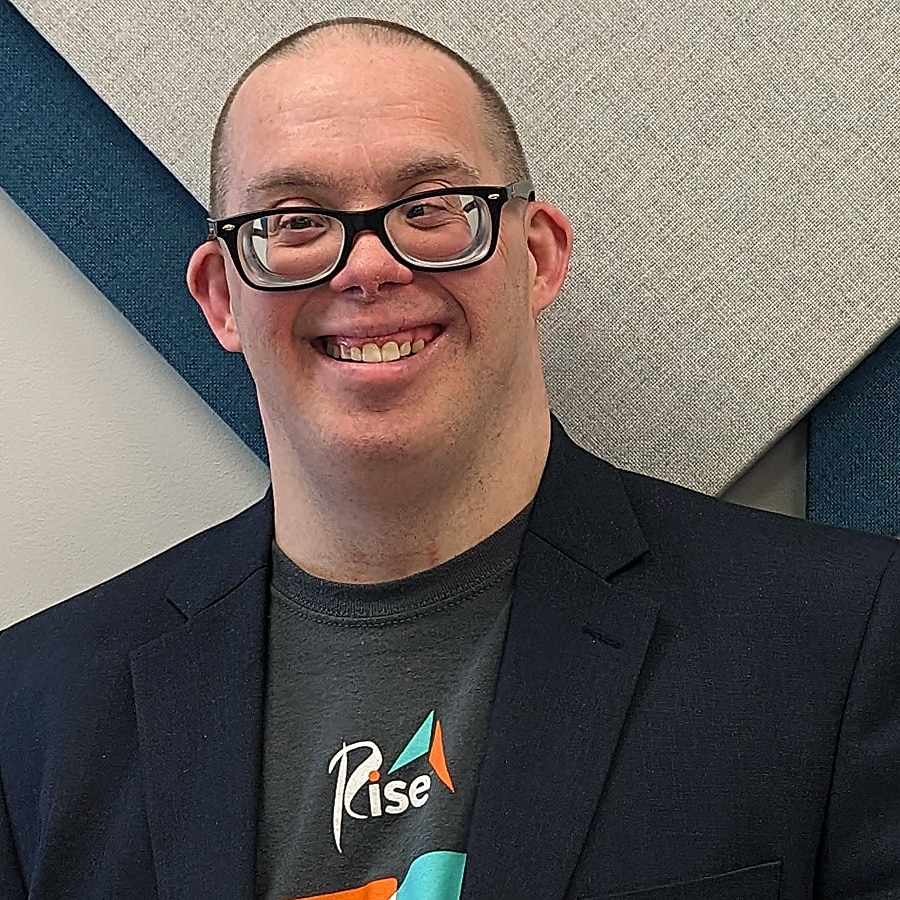 |
Jason Paddock has been receiving services from Rise Washington County (formerly ESR) since 2002. Over the years, he has worked at six different community group employment sites, with duties ranging from cleaning racetracks at Running Aces, to sweeping parking lots at a city park, to his current job cleaning and stocking the kitchen and bar at Stacy Sports Bar and Grill in Stacy, MN. Regardless of the job to be done, Jason's dedication and care…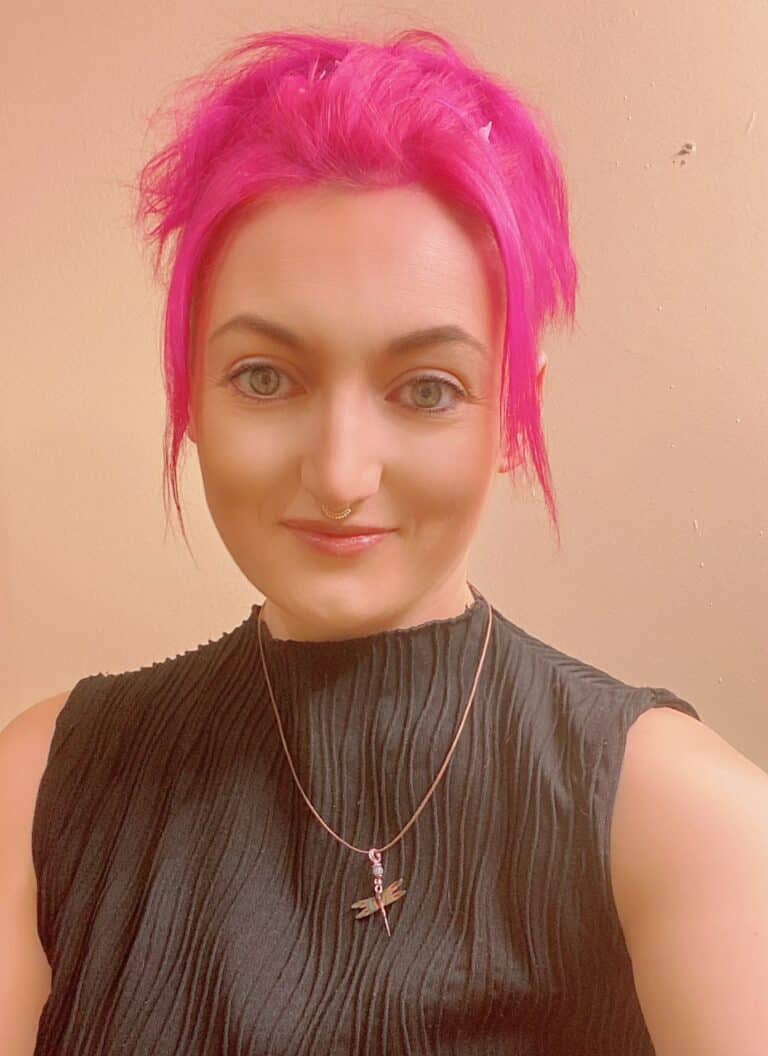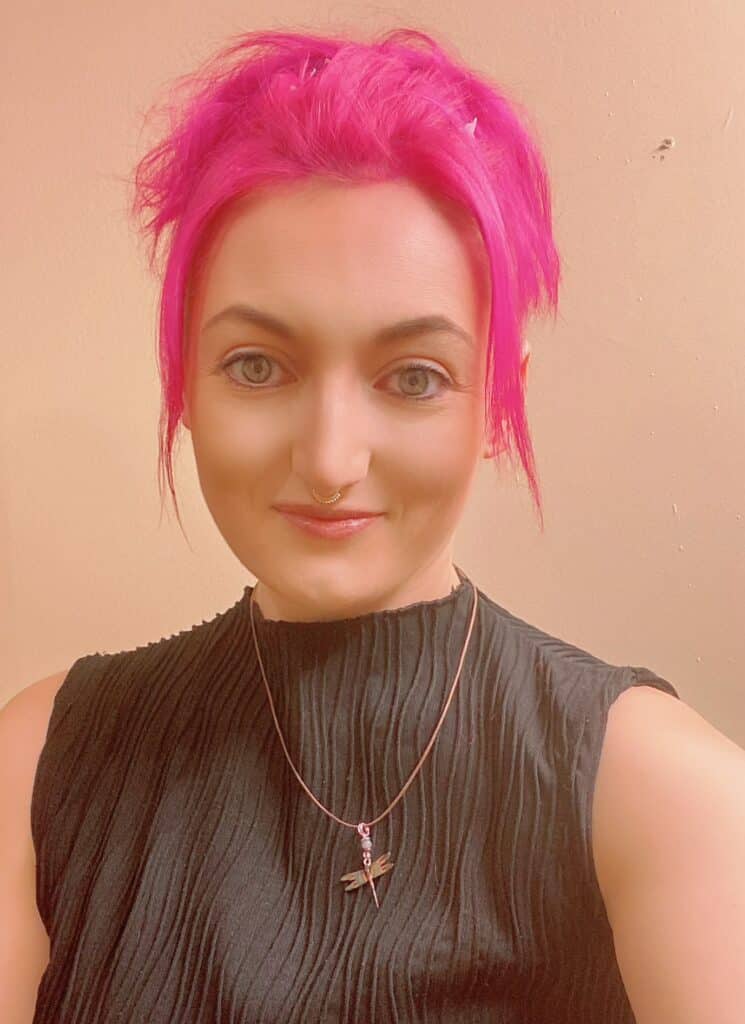 |
January Champion of the Month, Gabrielle Rodriguez, had been trying to find a path into the disability services field for a long time when she joined the Rise Team in 2021 as a Direct Support Professional. After working in a number of retail management and other technical roles that never quite felt like the right fit, she shares, "I knew after my first day here that I found where I am supposed to be." Since…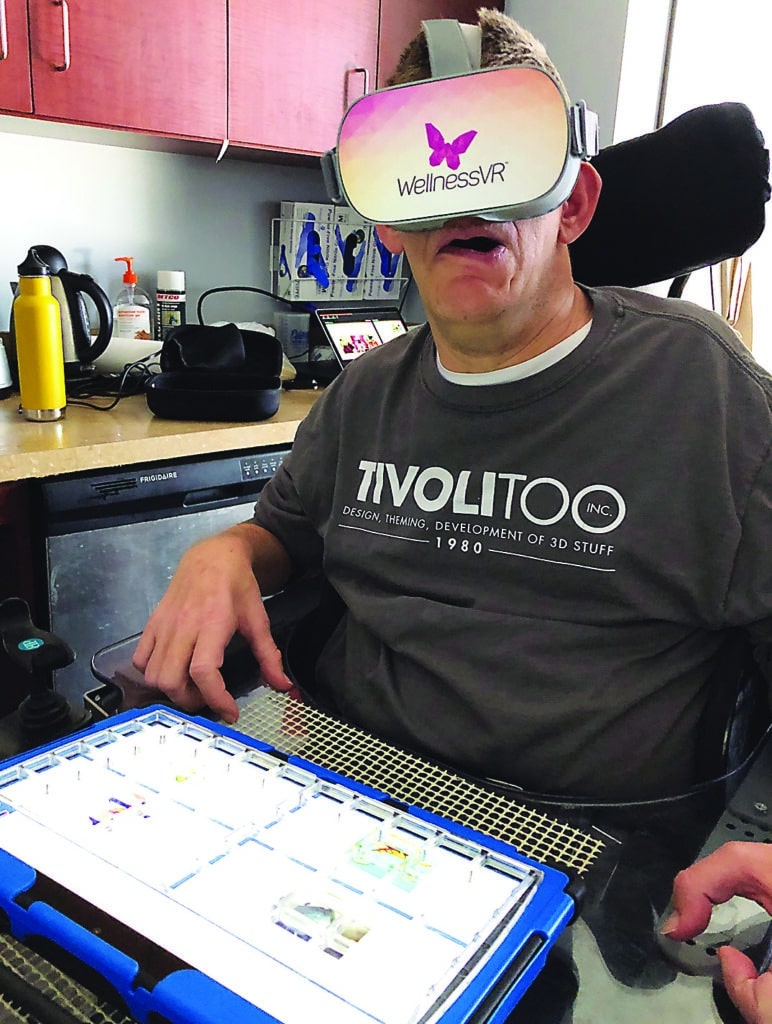 |
Virtual Reality allows career and community exploration. Sid Clarke, Contributing Writer Why guess what a job will be like when it's possible to experience the work long before landing an interview? Thanks to some out-of-the-box thinking (and new technology), we can now provide job training, interview simulations, and travel into our communities and around the world through our virtual reality, or VR, training program. The grant-funded initiative uses technology to simulate "real-world" situations as people…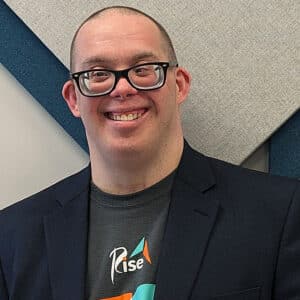 |
Jason Paddock has been receiving services from Rise Washington County (formerly ESR) since 2002. Over the years, he has worked at six different community group employment sites, with duties ranging from cleaning racetracks at Running Aces, to sweeping parking lots at a city park, to his current job cleaning and stocking the kitchen and bar...
Read More

→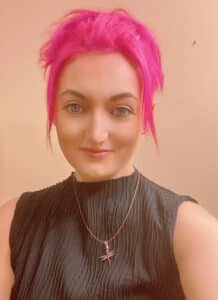 |
January Champion of the Month, Gabrielle Rodriguez, had been trying to find a path into the disability services field for a long time when she joined the Rise Team in 2021 as a Direct Support Professional. After working in a number of retail management and other technical roles that never quite felt like the right...
Read More

→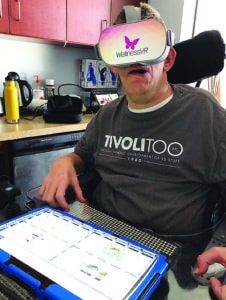 |
Virtual Reality allows career and community exploration. Sid Clarke, Contributing Writer Why guess what a job will be like when it's possible to experience the work long before landing an interview? Thanks to some out-of-the-box thinking (and new technology), we can now provide job training, interview simulations, and travel into our communities and around the...
Read More

→
All
Success Stories
Volunteer Spotlights
General
Rise News
Happening at Rise
Celebrating Team Members
Business Partner Highlights
Rise Reporter
50 Stories for 50 Years
All
Rise Champions of the Month
News Headlines
Life Enrichment
Intern Spotlights
Employment