RISE HOSTED NEW SECTOR FELLOW TO UNDERTAKE YEARLONG PARTNERSHIP DEVELOPMENT PROJECT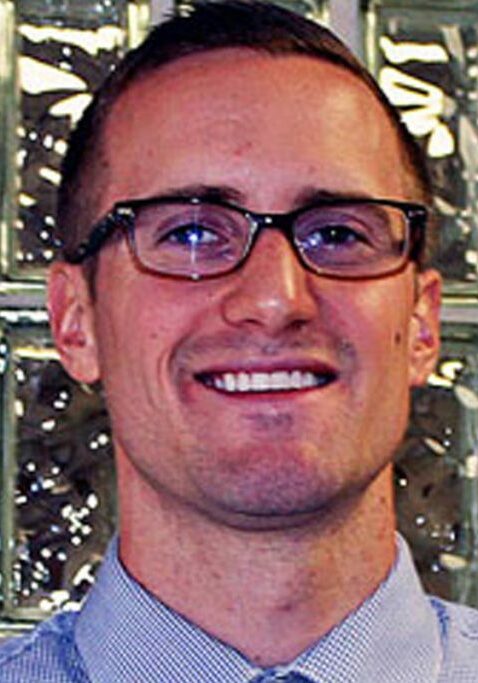 Posted on Aug 24, 2015
By Luke Kretchmar, New Sector fellow
A nonprofit in its inaugural year in the Twin Cities, another with deep roots across the state, and a young professional focused on creating social impact — these pieces came together to undertake a unique enterprise.
For eleven months, from September 2014 through July of this year, I led a project to support Rise's partnership development efforts. It was my first time working in human services and my first managing a project.
Throughout the past year, Rise program managers helped me envision what this project would do for Rise. And the trainings and mentorship I received from New Sector Alliance, the nonprofit new to the Twin Cities, equipped me with the knowledge to lead the project.
One of my first assignments was to organize a career training event with volunteers from Wells Fargo. While participants learned valuable skills and lessons from professionals, Wells Fargo employees from across the country who were in the Twin Cities for a conference were able to practice their leadership and volunteerism skills.
It quickly became clear how collaborating was mutually beneficial for both Rise and Wells Fargo. The event further demonstrated to me that although two organizations may have different missions, they may very well have overlapping goals.
The idea stuck with me and helped shape the way I approached the project.
Staff from Rise's Employment Services program enlightened me on how they develop working partnerships with area business.
Yet, while Rise has many strong partnerships and staff who are skillful at building and maintaining them, there was no practice of formally assessing or designating partnerships.
We realized that it could be valuable to establish a system for doing so that was founded in existing practices and compatible with partnerships of diverse kinds.
We expanded the scope of the project beyond Rise's Employment Services to the various partnerships staff throughout the agency they have with community businesses. We then established a universal definition of partnership plus a method for assessing key factors such as communication and involvement. In addition, we also wanted to quantify outcomes and link them to specific kinds of partnerships.
The culmination of my project was the design of tools and procedures to carry out this work. When integrated into their normal operations, the system will help Rise staff in all areas of the agency to further develop specific partnerships. Staff will be able to better assess the progress, status, and potential of each partnership, as well as partnerships as a whole.
I feel the project was a success and am thankful to Rise and New Sector Alliance for the opportunity they created for me. As much as I grew as a professional, I hope my work leads to even greater growth for Rise, its employees, and the amazing people they serve.
This article appears in the September 2015 issue of the Rise Reporter.