RISE ENJOYS MUTUALLY BENEFICIAL RELATIONSHIP WITH CONDUCTIVE CONTAINERS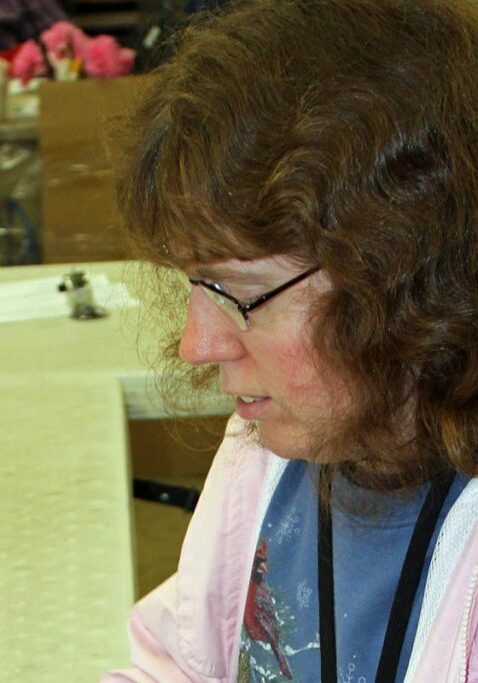 Posted on May 26, 2015
On any given day, people at Rise's production facilities in Spring Lake Park and Coon Rapids will likely be working on orders for Conductive Containers, Inc. (CCI). Their products are easy to spot as most of them have hot pink foam parts that stand out across the expansive work floors.
Since 1978, CCI has designed and manufactured thousands of custom engineered electro-static discharge (ESD) packages to protect sensitive components for a wide range of industries, including high-tech electronics, health care, aerospace, military, and computing. Their   proprietary conductive corrugated CORSTAT ™ material quickly became the "industry standard" for ESD safe packaging.
Today, CCI manufactures packages with ESD foams, vacuum-formed plastic, injection-molded plastic, fluted plastic, and multiple combinations of each. Headquartered in New Hope, Minnesota, CCI customers are located throughout North America and overseas.
When CCI moved this work from Chicago to the Twin Cities, they looked for an agency which employed people with disabilities to do some of their manual tasks. They began working with Rise in October 2001, and in the many years since, have been pleased with how both companies have benefitted from the partnership.
Rise workers assemble more than 30 specialty products for CCI. The jobs require precision and accuracy in folding the customized containers and gluing the ESD safe foam in place. This kind of detailed work helps prepare people for competitive jobs in today's marketplace.
CCI Certified Purchasing Manager Keith Steinke and Rise Marketing & Sales Representative John Nielsen agree it's a terrific fit for both companies.
"Working with Rise is very much in line with CCI's core values," said Keith. "Of course, we like that we are providing work for people with disabilities; but the bottom line is, they provide us with a quality product shipped on time at a fair price. They do a great job for us and we value that."
"People really like the wide variety of products they do for CCI and are proud of the exacting work each component requires," said John. "We often 'prebuild' and then can ship out as CCI needs product to fill their customers' orders, enabling us to be flexible with our workflow. And if CCI has a customer rush order, we can quickly put together a work team to produce whatever they need."
"Rise has always been receptive and responsive to our needs and their customer service is outstanding," Keith added. "We also save on warehousing and shipping costs because many of our finished products ship right from Rise. Logistically, it makes for a smoother operation. And when both companies benefit from the partnership, that's good business!"
In addition to a great business relationship, CCI has been a generous supporter of Rise.
"I think we have all the important elements in place to maintain a great long-term relationship," said Nielsen.
To learn more about CCI, visit their website at www.corstat.com.
This article appears in the June 2015 issue of the Rise Reporter.