DHS SELECTS RISE TO IMPLEMENT NEW PERSON-CENTERED THINKING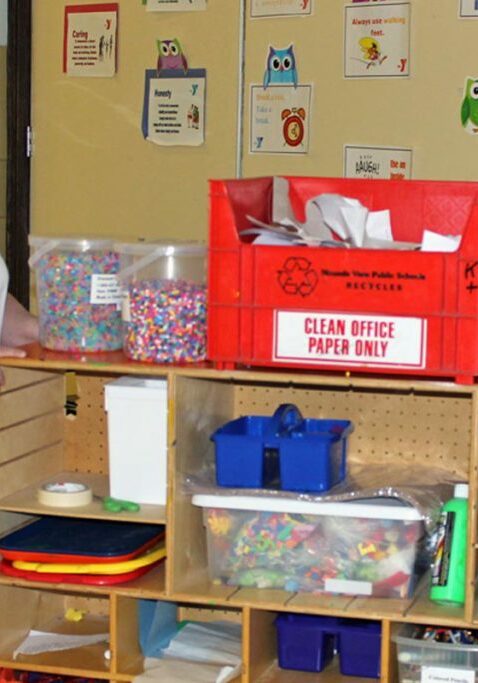 Posted on May 26, 2015
Rise was one of four agencies selected to participate in a yearlong professional technical assistance training program designed to implement and integrate person-centered thinking processes throughout the organization. This groundbreaking demonstration project is sponsored by the Minnesota Department of Human Services (DHS) and the University of Minnesota's Research and Training Center on Community Living at the Institute on Community Integration (ICI).
"Rise has espoused person-centered approaches for decades," said President Lynn Noren. "We feel we  are now at a pivotal time in our service delivery system which requires new thinking and ideas if we are to be successful in the future."
Rise is the only employment/day services provider chosen for this initiative. The other three are Hennepin County, Mains'l, and Residential Services, Inc. in Duluth. Similar projects have taken place in ten states, the United Kingdom, and Canada.
The basic premise of the program is that person-centered thinking leads to person-centered practices which lead to person-centered organizations, and ultimately, person-centered systems.
"We envision a system in which people are supported in living the lives they want in their own communities," Noren explained.  "At the same time, the demand for services is increasing and public resources cannot possibly keep up. Rise needs to rethink and retool our service delivery. Using person-centered approaches helps ensure that everyone's needs can be met. The future system will require increased creativity and partnership with the community at-large."
"Rather than offering a broad array of services to all individuals, person-centered approaches are designed to focus on the specific interests and service needs of each person," Vice President Tim Dickie added. "This is a dramatic shift from today, as the policy and regulatory expectations offer a similar menu for everyone. The shift will require new practices and ideas, and Rise is proud to be part of this innovative approach."
The yearlong training and technical assistance is conducted in three phases by staff at ICI's Research and Training Center on Community Living, with training and support provided by staff from both ICI and Support Development Associates.
"We are excited about this unique opportunity for Rise and DHS staff to work together," said Alex Bartolic, director of DHS's Disability Services Division. "Rise already is a leader in so many ways, and as steps are taken to become an even more person-centered organization, we will learn what system changes at the state level are needed to support these changes. Ultimately, we want to expand this type of training and technical assistance to more organizations."
A select group of frontline leaders is currently undergoing training to become "coaches" throughout Rise who will implement the person-centered thinking tools. The two groups will meet regularly to share their learning. They will work in collaboration with the other grant partners to problem-solve, generate new ideas, and share best practices throughout the year.
In addition to planning and training, the ICI consultant may also participate in additional activities for consumers, their families, and affiliated support groups as the Rise team requests.
"We want everyone to be aware of the full range of choices available to them," Lynn noted, "so that we can make a more significant transformation to our services."
"Rise values the partnerships we've established with businesses and other organizations," Dickie said. "One example is the new partnership with the Mounds View YMCA, where we recently opened an adult day service to serve individuals with significant disabilities. By partnering with the YMCA, we can offer people health and fitness programs, socialization with community members, and opportunities to grow vital relationships. We are also continuing to assist people find competitive employment, and last year, doubled the number of successful job placements."
"I am very excited to work with Rise's leadership and coaches," said Mark Olson, an ICI consultant. "The  group's energy around what is possible is infectious."
Shown here is Shannon Meehan who is working at her "dream job" on staff with the YMCA's School Age Care, an after-school program at Valentine Hills Elementary School in Arden Hills. She loves doing art projects, reading, and playing outside with the kids. Rise's Customized Job Developer Sarah Kohl-Leaf assisted Shannon in her pursuit of a career working with children.
This article appears in the June 2015 issue of the Rise Reporter.