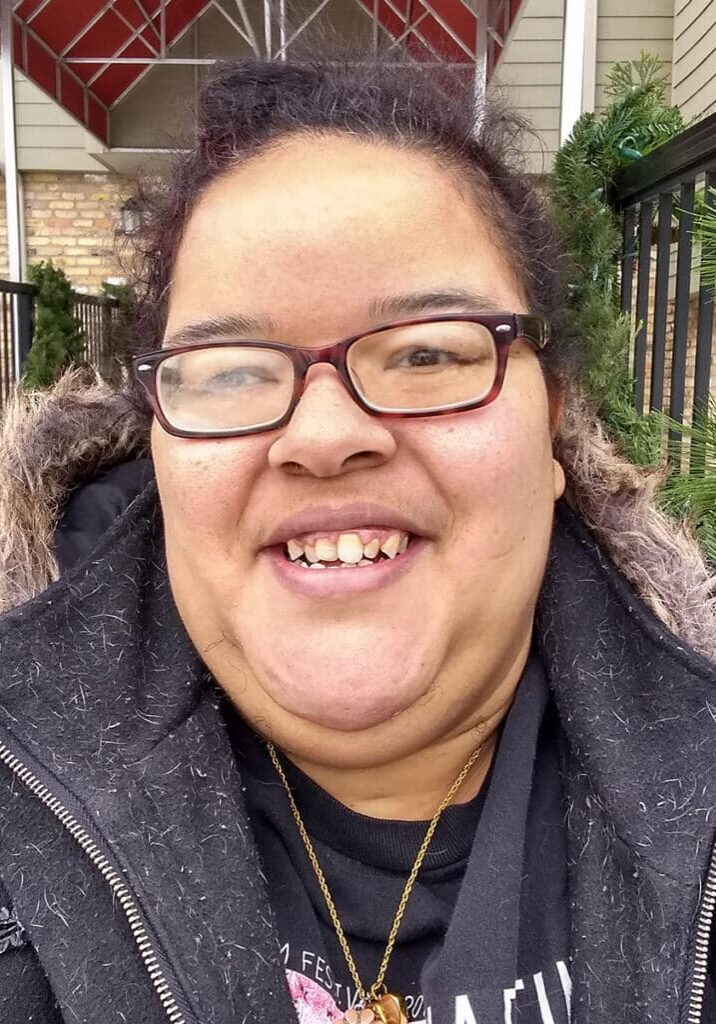 Elisa Raymond has worked hard to face her fears. Having a phobia of elevators made securing a work opportunity at St. Therese Senior Living in New Hope, Minn., a challenge.
Elisa initially participated in a vocational evaluation with Rise employment consultant Kathleen Voss who helped Elisa gain work experience at two different job sites. She then transitioned to a work adjustment training at St. Therese. After her evaluation was completed, Employment Consultant Amber Barnes assisted Elisa through the interview and onboarding process, eventually ending with a new position as Fabricare Aide at St. Therese.
"We went to two different sites," she said. "One was St. Therese, which I liked a lot. I did different jobs at the site. Then I interviewed with corporate over the phone, and they offered me the job!"
Elisa's job requires her to clean linens and deliver fresh items to St. Therese residents who live on several floors in the building. That meant she would spend a lot of time in the building's elevators. So, Elisa worked on a plan to overcome her uneasiness. She started by taking transparent glass elevators as people supported her from below until she could eventually travel up and down alone.
No longer sidelined by her fears, Raymond now takes on tasks with a smile. The elevators also contribute to her favorite part of the job: visiting with residents while out making laundry deliveries.
Elisa continues working on her employment goals and says her employment coach, Dayna Gulley, provides valuable support.