Rise team at HOM Furniture recognized for the great work they do recycling packaging materials at Coon Rapids warehouse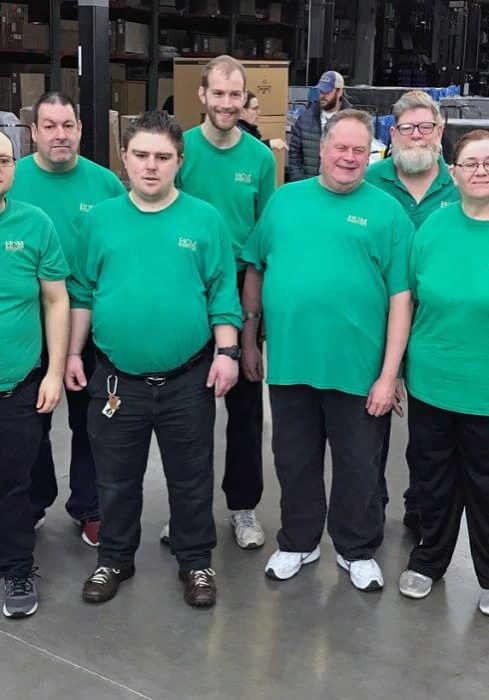 Rise and HOM Furniture in Coon Rapids have enjoyed "a partnership that works!" for many years.
At a recent annual awards ceremony, Operations Personnel Manager Dan Lentz acknowledged the individual and collective contributions people from Rise have made in HOM's recycling of furniture packaging materials. Dan noted that in 2019, they recycled 2.1 million pounds of cardboard and 52,000 pounds of Styrofoam!
The Rise team is a group of proud, hard-working people, including (back, from left): John Fleagle, Kyle Hansen, and Rise DSP Keith Bredeson. Front row from left: John Kurkoski, Jason Steiner, Jared Schwab, Brian Murray, Mary Freerks, and Andy Japs.
This article appears in the March 2020 issue of the Rise Reporter.