Need a lift to work? Lyft may be able to help!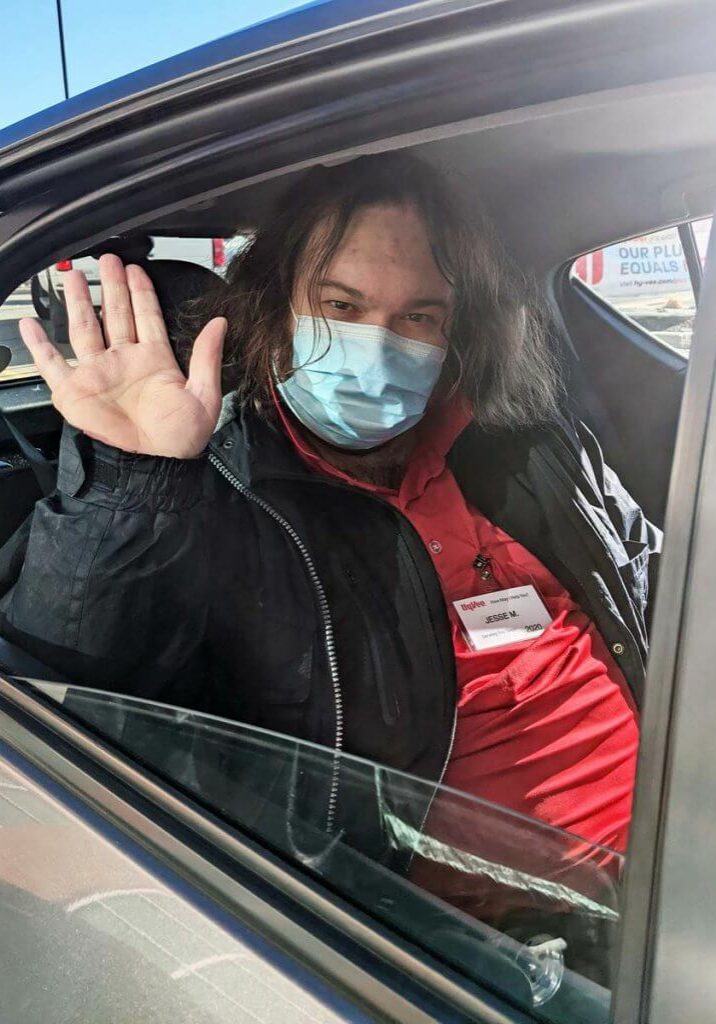 Claire loves her job as a dietary aid in the cafeteria at an assisted living center. But when her shifts changed and varied from weekly, her transportation service couldn't accommodate her.
Through a new partnership Rise has with the ride-share service, Lyft,, Employment Consultant Nathan Rouse helped set Claire up with the ride-share service, Lyft, which not only gets her to work on time each day, but increased her independence.
Getting to work on time each day can be one of the biggest challenges someone who has a disability can face. Many must rely on public or private transportation which can be expensive and time-consuming.
"Lots of people take Lyft because they have found it to be safe and affordable," said Dan Meyers, Rise's director of Vocational Evaluation and Transitional Services. "We realized that this would be a good option for many of the people Rise serves who are working independently in community businesses. We were able to get a pilot program off the ground last year and it has been really successful."
To use Lyft to get to and from work, the person must be funded by a Medicaid waiver and have it approved by their county social worker. The rider must also have access to a cellphone to receive messages related to their rides and sign a Lyft Service Agreement.
So far, close to 30 people served by Rise are using Lyft and are pleased with how it works. Not only are wait times reduced, but people can also make last-minute changes without penalty.
"The partnership with Lyft and Rise has been a great addition to the menu of transportation services," said Kathy Palm, Anoka County's grants and contracts coordinator. "It has enabled individuals to obtain and maintain employment when other transportation options are not available."
Winna Bernard, a senior social worker at Washington County echoes Kathy's assessment and added this fun fact: "Using Lyft has reduced people's wait times by an average of 42 minutes a day which adds up to eight days a year! What would you do with eight extra days?!"
Rise employment consultants assist people schedule rides through a customized Lyft software app called "Concierge."
If people are hesitant at first to use Lyft, Rise's employment consultants can help train them on the service. "We do whatever it takes to get everyone comfortable," Dan explained. "Sometimes that means scheduleduing a Lyft ride for a parent or guardian so they can see first-hand how it works."
"Of course, safety is of the utmost importance to us," he added. "Lyft has exceptionally strict DMV and background checks, and their drivers are continually rated and reviewed to ensure they are adhering to Lyft's and the cities' requirements. They also have pandemic-related protocols so we feel really confident people are safe."
"People using Lyft have told us that they feel more independent using the service," said Natalie Zacharias, director of Rise's Day and Employment Services. "And for many, it has greatly reduced their level of anxiety over getting to work on time with little wait, while giving them more time at home." "Based on the success shown in the first year of the partnership, Rise is sharing how it works with other service providers and counties who are considering replicating the service. We are setting up informational sessions to assist them and have even reached out to agencies in other states who are interested in this new approach to safe and reliable transportation."
Cutline: Jesse Miner likes taking Lyft to his janitorial job at the Oakdale Hy-Vee store.
This article appears in the December 2020 issue of the Rise Reporter.