Working in Woodbury: Meet the long-time Culver's employees supported by Rise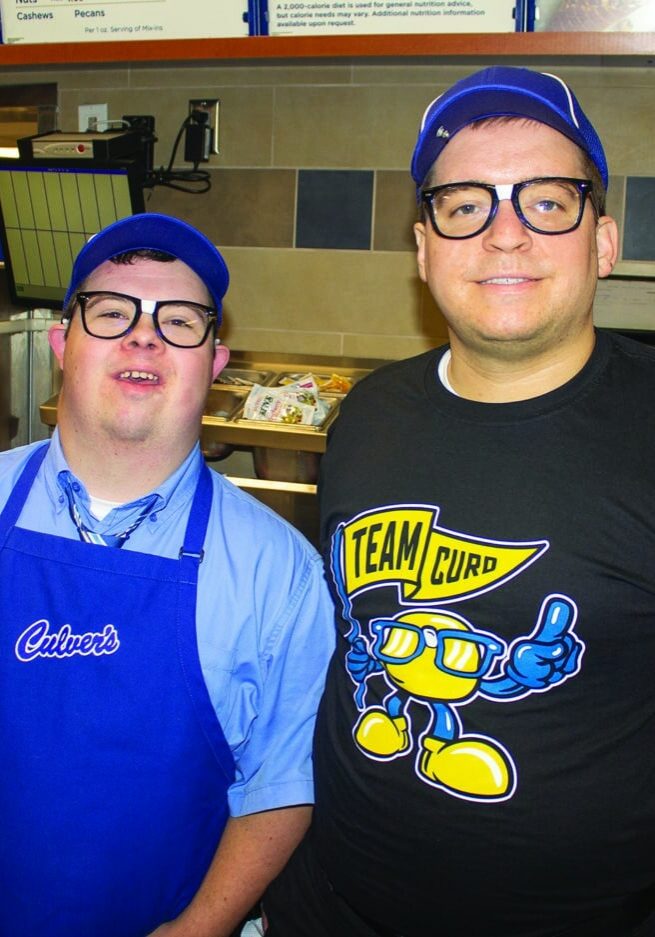 Wes Dahle and Mark Riggins' friendly faces greet customers hungry for French fries and frozen custard at Culver's in Woodbury. The two have worked at the restaurant long enough to be recognized by the regulars.
Riggins started during the location's 2016 grand opening and Dahle joined him a year later.
"When I started my main thing was running orders. Now my main thing is bussing tables and running orders is optional," Riggins said.
Riggins enjoys his job, which is why he says he keeps returning. His near photographic memory and strong work ethic are celebrated by managers who depend on him for a variety of tasks. "Mark is thorough. He does an amazing job cleaning," said Rise Oakdale Program Coordinator Karen Lindblom who works with both Riggins and Dahle. "Mark came back when Culver's opened the drive-through after the pandemic closure. He started one to two days a week deep cleaning and excelled."
Dahle was also sidelined by the pandemic and stayed home for several months. He has been back on the job running food orders for about a year now. Because he was such a valued employee, Culver's held his job open for 16 months until he happily returned.
"My coworkers are my friends. They're long-term friends. I've always enjoyed the support and encouragement we have for each other," he said. "I like coming here and seeing everyone. When I come in the there's always a huge hug [from the kitchen workers] every time." He considers his teammates friends and his happy to be back at work once again.
The Woodbury Culver's was named a 2021 Rise Employer of the Year at our annual 2021 fall fundraising gala.