We'd Like You to Meet…Polly Philblad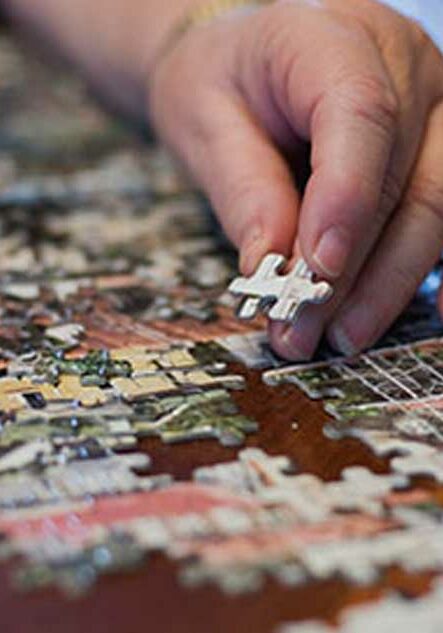 When Polly Philblad walks in the door to work at the Kwik Trip station in Brooklyn Park, her               co-workers are happy to see her. Polly, a part-time retail helper, works to keep the store nice for its hundreds of daily customers.
The job can be physically demanding, but Polly likes working independently to complete a specific list of tasks inside and out, which includes helping unload delivery trucks, stocking shelves, cleaning floors, and taking out the garbage.
Having previously worked in the medical field for more than 20 years, Polly said she was devastated when she lost her job as a certified medical assistant in a dermatology clinic three years ago. She had also worked as an ambulance EMT and a medical assistant in a dialysis unit.
When her wife Kathleen became ill, Polly nursed her until her death three years ago. Her grief acerbated the PTSD, anxiety, and depression Polly already had. "I was not emotionally able to do my job – I couldn't do patient care anymore," she admitted. "I think I just gave up – I didn't know how I could work again."
About a year ago, Polly started going to Bridgeview Drop-in Center in Fridley which promotes social interaction, psychosocial rehabilitation, and recovery for adults with serious and persistent mental illness. In addition to many social outings and events, Polly attended a 20-week MI/CD program which got her interested in going back to work.
Polly met Ben Streitz, an employment consultant with Rise's Custom Futures program who has an office at Bridgeview, and LaNay Koralesky, a state IPS (Individual Placement and Support) Vocational Rehabilitation counselor. Together, they began the career planning process.
"It almost sounded too perfect to me what Ben and LaNay said they could help me with," Polly remembers. "I had trouble believing they would really help me find a good job that suited me and be there for me when I needed them. I was skeptical at first, but I learned I could trust them. And it turned out just like they said it would — everything fell into place."
"Ben first helped me figure out what kind of job would be best for me with my current limitations. Then he helped me prepare for interviews and came with me for support. For awhile, I talked to Ben almost every day; he's a very caring man and always had time for me."
Polly says her job at Kwik Trip is just what she wanted. She enjoys the straight-forward work, her good co-workers, and her supervisor, Jessica.
Based on her confidence in and appreciation of Ben and LaNay's professional assistance, Polly started receiving ARMHS (Adult Rehabilitation Mental Health Services) from Rise's Brenda Sorgdrager. The two meet weekly to set and monitor her Care Plan goals for independent living and symptom management.
An accomplished musician who used to play the B-flat clarinet in the Minnesota State Band and other ensembles, Polly now plays percussion with a quartet called Delphi. They perform once or twice a week for their church, the Michael Servetus Unitarian Society in Fridley, as well as other charitable organizations.
Polly also plays the guitar, likes doing jigsaw puzzles, and enjoys spending time with her friends from church and AA. Polly's "alley cat-turned-princess" Sassy and 14-year-old dog Daisy keep her company in her cozy house in Columbia Heights.
Without the support from Ben, Brenda, and LaNay, Polly says she wouldn't have been able to get back to work on her own. "I'm very, very, very grateful for the help I've received – it's been amazing."