We remember Jody as a great guy with a big heart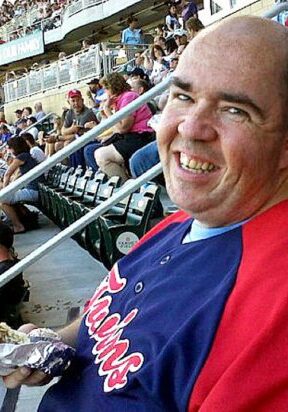 Rise team members and co-workers were saddened by Jody's recent death.
Jody had been receiving Day Training and Habilitation services from Rise since 2003 and most recently worked hard at many job sites in the community.
Jody was an outgoing, chatty, hard-working guy whom everyone loved being around. His co-workers remember him as a "teammate who always had a great winning attitude." Friend Mike Jacobson says Jody was "a person with a big heart. One of the nicest guys I ever knew."
Jody loved to cook and share stories of his many travel and cruise adventures. He was a big Vikings fan and cheered on the Twins at Target Field. Jody participated in Special Olympics, bowling and playing basketball, and enjoyed dancing at Rise parties and Our Dance Place. He also had fun singing in Rise's Celebrate Talent shows! Jody will be sadly missed by friends, family, and co-workers.