Vocational Evaluator Kathleen Voss named October, 2021 Champion of the Month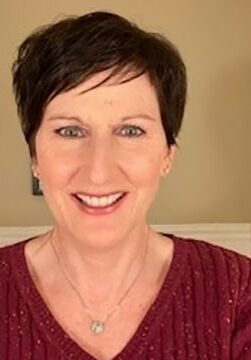 Kathleen Voss came to Rise with an extensive employment history. She worked for nine years as a physical therapist assistant and as a middle school psychologist for 14 years before coming to Rise two years ago. What brought her to Rise, and to both of her previous jobs, was the desire to help people improve the quality of their lives. Working currently as the Lead Vocational Evaluator, Voss loves being able to show employers just how much the people we serve have to offer.
Coworkers are grateful to work with Voss. They specifically note how knowledgeable she is about her work, as well as her ability to be adaptable. She always treats others with respect, and she is a great mentor to other Team Members that are new to billing Vocational Rehabilitation Services. Overall, they say she is extremely dedicated and thorough in everything she does for Rise.
For Voss, she loves having a job where she can continually learn from the people she works with. In many ways, she seems to learn as much from them as they learn from her during their work evaluations! Voss is most proud of being able to help the Vocational Evaluation program continue throughout the more difficult months of the pandemic.
When she isn't at Rise, Voss enjoys spending the summer months at her lake cabin with her husband and two grown daughters. During the colder months, she can be found at Maturi Pavilion cheering on the University of Minnesota Golden Gophers volleyball team!