Victor's job is 'just the breath of fresh air' he needed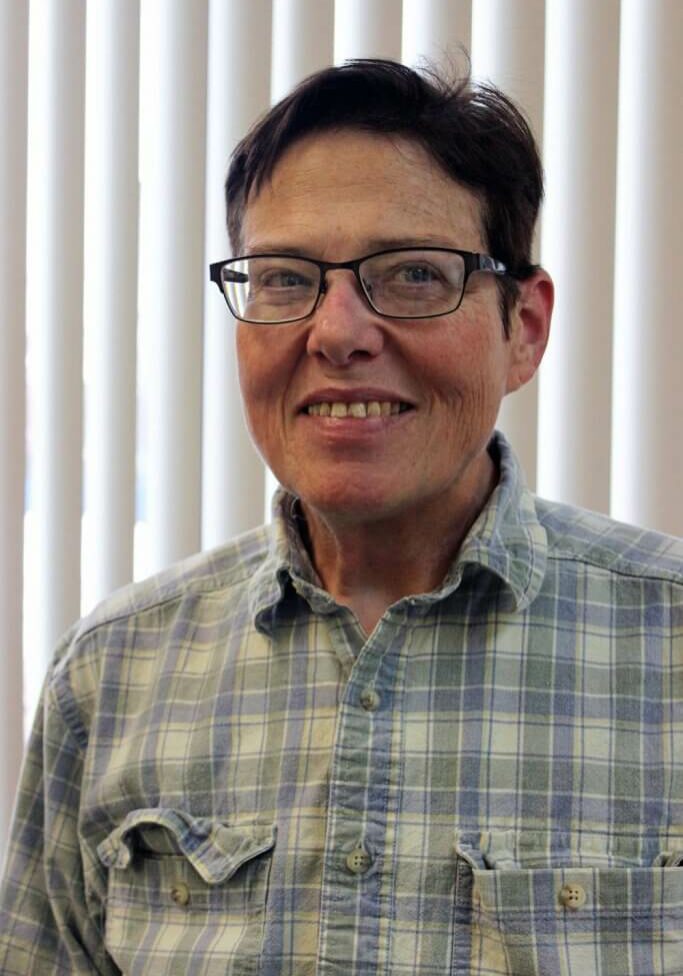 By Samantha Marks,  Rise Development Manager
Having grown up in rural Wisconsin and experiencing homelessness and food insecurity as a child, Victor Morrison vowed that he would never put himself in that position as an adult. He knew he had to create his own security, and to Victor that meant having a good job with a steady income.
Searching for a fresh start in Minnesota, Victor earned a college degree and worked in the manufacturing industry throughout the 1980s. He was promoted several times as he built his career. He was proud to be able to pay his bills, and keep a roof over his head and food on the table. This was the ultimate victory for Victor! He was living the American Dream.
Until…disaster struck. During the recession of the early 1990s, Victor was laid off. Feeling panicked, he took any job he could find to keep the steady stream of income he had become so accustomed to. He experienced another lay off, then another.
Victor felt as if he had lost his purpose in life; his lifelong goals were slipping through his fingers.
With each job layoff, Victor's anxiety escalated. He didn't know if he should blame himself or the state of the economy for his unemployment.
Eventually, all Victor could think about when he began a new job was "if" or "when" it would end. His sensitivity to noise, coupled with his crippling anxiety, made working difficult. He just didn't feel as lively, creative, or light-hearted as he used to be.
Victor was in his 50s when he was first diagnosed with autism.  As relieved as he was to finally have this diagnosis because it answered so many questions he had been grappling with, Victor also feared how it might affect his job search.
He started working with Rise Employment Consultant Angel Doring in March 2017. As they got to know each better, Angel realized she knew of a "really unique job opportunity" for Victor.
"It was just the breath of fresh air I needed," Victor said.
Victor was hired at Peaceful People Imports' small warehouse in Fridley, where he locates, pulls, packs, and ships out exotic, one-of-a-kind fabrics imported from countries across the globe. It's a physically demanding job as Victor is lifting up to 40-pound boxes, but he handles it.
"I love the feel of the products and their wonderful, bright colors and patterns –you can't be unhappy on this job!"
Victor's boss, Steve, took the time to adapt any obstacles or inconveniences Victor came across on the job so he could be as comfortable and successful as possible. Steve also openly supported Victor when he announced his gender transition and gave him adequate time off  during this medical process.
When it comes to combating Victor's lingering feelings of job insecurity, that's where Angel steps in.
"Whenever he's stressed out, we take the time to identify what Victor is exactly feeling and put it into words," Angel explained. "It is a collaborative process, and I love that Rise's approach is to take the time to really identify what is going on in a person's life."
To Victor, Angel is a good sounding board and trusted voice of reason.
"She helps me verbalizes my fears and cope with them. If it weren't for Angel and Rise, I wouldn't be able to tolerate my insecurities, anxieties, and fears."
When off the job, Victor stays active in the progressive faith community, considers himself an amateur musician, and is an avid bicyclist.
To this day, Victor still takes pride maintaining his home and being able to put food on the table.
This article appears in the March 2020 issue of the Rise Reporter.