Team Member Spotlight: Sean Hamilton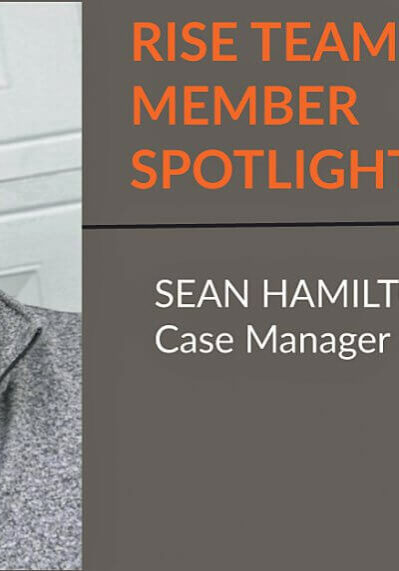 Sean Hamilton has had a heart for supporting people with disabilities most of his life.
Inspired by his parents, who have been direct support professionals (DSP) for more than 20 years, Sean began working as a DSP in a residential setting in 2011 and accepted a DSP job with Rise in October 2016. Sean transitioned to an employment consultant role in 2018 and began his current case manager position in October 2019.
"I focus my energy on the individuals I serve," says Sean. "I'm here to support them."
Working at the Rise Cottage Grove site, Sean supports 61 individuals who have developmental and/or intellectual disabilities and related conditions who can benefit from employment and other related day training and habilitation services. He supports them by serving as the liaison between the person served and the support team – ensuring that the services provided support the individual as indicated in their service plan. Additionally, Sean manages licensing paperwork, helps plan on site activities and community outings, and more.
"I more or less manage the accountability for person-centered goals and outcomes," adds Sean. "I enjoy making sure the people served are safe, happy, and productive while at Rise. And I like getting to know the unique qualities of the individuals."
A positive, upbeat, and calm person, Sean is equally passionate about the people he works with.
"My supervisor's knowledge is second to none, and the people I work with are caring and really committed, very helpful, and strong communicators. And Rise is an excellent employer with great resources and technology that help us employees be our best."
Away from work, Sean can be found at the Cottage Grove hockey arena cheering on his kids.
What a living testament to the real sentiment behind Rise's mission. Thanks, Sean!