JOHN USES HIS PASSION FOR GENEALOGICAL RESEARCH TO BUILD HISTORY HUNTER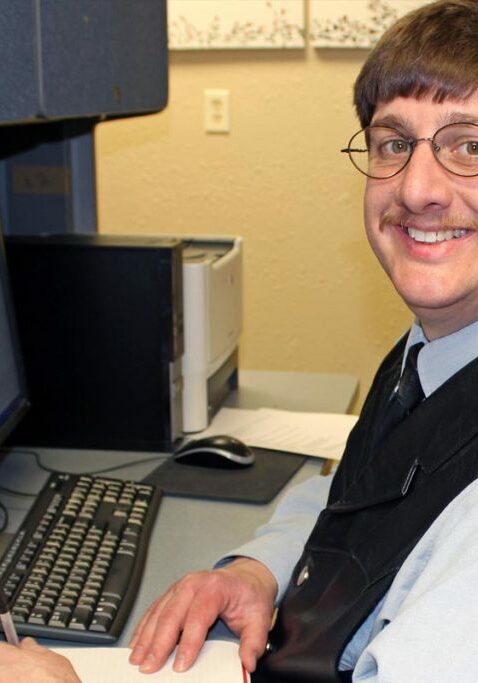 Posted on May 26, 2015
Since he was 13 years old, John Luger has been fascinated by his family's lineage. He would often query family members for information to help him construct their family tree.
A few years ago, John took his avid interest to a higher level by starting a genealogical research company called History Hunter to help others learn more about their own family roots. Having completed a year's worth of courses to earn him a certificate from the National Genealogical Society, John is well on his way to being accredited by the Board of Certification of Genealogists.
"I have fun tracing people's families for them," said John. "I am really good at research and do the best possible job to get it done right the first time. I have people give me whatever they have and I take it from there. Sometimes they have already started and I can just keep searching back further for them; other people give me a few names and I basically start from scratch."
Letters of recommendation from happy customers include comments such as, "John's work exceeded our expectations. His research was done professionally and with great enthusiasm. It is evident that John really enjoys genealogy research."
Another customer contracted with John to research genealogy to share with family who came from around the world to celebrate her grandmother's 90th birthday. "John supplied me with so much more than that. He was sensitive to our individual family's needs and his due diligence showed."
Much of John's research is done online at his home office in Forest Lake, but he also frequents libraries, county records offices, and the Minnesota Historical Society to gather information.
John's business has grown mainly from satisfied customers who come back for more as well as help spread the word to others. He is clear about his ultimate goal: "I want to build this into a multi-million-dollar business and have other researchers working for me around the world."
In addition to History Hunter, John works about 20 hours a week with Advanced Sales and Marketing (ASM) as a product food and beverage demonstrator. He started with ASM in March 2010, and currently works in the Forest Lake Walmart Supercenter. Employment Specialist Jill Johnston with Rise's Employment Innovations program in Cambridge provided John with career planning and job placement services, and continues to meet with him regularly for follow-up support.
"I love this job – it's very challenging, but I think I'm good at it," said John. "I make my display look as attractive as possible so people will want to stop. I also know all the qualities of the product I am demonstrating. First impressions are the ones that stick so I always give it my best. I am good with people and make sure every single customer is thanked and wished a good day."
Customers respond well to John's enthusiastic yet respectful approach; he has one of the highest sample-to-purchase ratios of ASM's demonstrators.
Jill has also been an encouraging advocate of John's History Hunter enterprise. "It's exciting for me to see how he has taken something he's so passionate about and turned it into a business. I know John is doing what he loves and will be successful at it."
To date, John has traced his own family back an astonishing 3,000 years! "Yes, they did, in fact, keep records even way back then," he stated.
This article appears in the June 2015 issue of the Rise Reporter.