ERIC HAS MUCH TO BE PROUD OF AT THE END OF THE DAY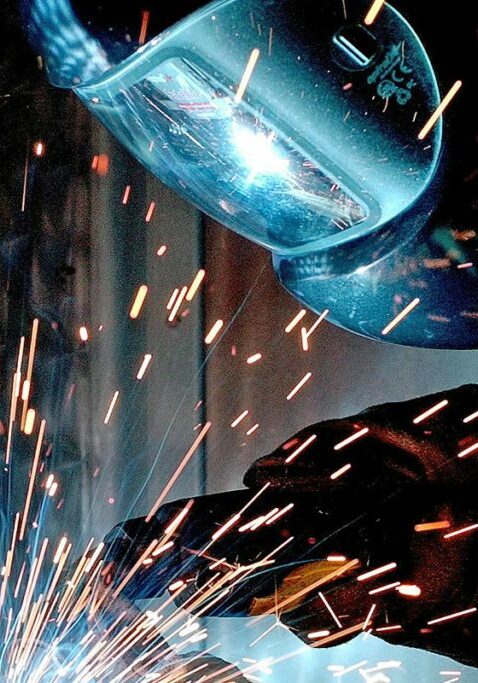 Posted on Sep 05, 2017
Eric really enjoys the feeling of accomplishment when creating something with his own hands.  He learned his welding skills nine years ago when he was working at a heavy equipment manufacturing company in North Dakota.
During the past three years, Eric has experienced some major obstacles which have affected his career and his personal life. He struggled with mental illness and also had a criminal conviction. As a result, he had a difficult time finding and maintaining a job.
In need of a fresh start, Eric moved to St. Cloud to be closer to his mom and stepdad, since he considers them his biggest supporters and champions.
Eric was referred to Nicci Steinhofer, an employment specialist with Rise's Central Minnesota Works program in St. Cloud, who assisted Eric in finding a welding job near his home. Nicci started by contacting several local companies who were looking for welders.
Nicci knew that she would have to take an innovative approach to Eric's job search. She personally called human resources  managers to address his criminal conviction because she wanted to ease any concerns that a potential employer might have.  Nicci also coached Eric on interviewing skills and the best way to discuss his criminal background.
 With Nicci's dedicated support and encouragement, they found him the perfect job as a welder at a local manufacturing company which makes gas supply tubing. Eric was hired as a full-time welder and it has been a tremendous boost to his self-esteem.
 "I really like working with my hands and having something to show for it at the end of the workday," Eric said. "Welding requires a great attention to detail, such as making sure your materials are at the perfect temperature. I like the independence of welding and having to make on-the-spot decisions to achieve 100 percent quality."
Eric says he can see himself at this job for many years to come. Nicci is proud of Eric and the progress he is making in his life and career.
Even though Eric is busy with his new job, he still finds plenty of time for hobbies. When the sun is shining and the weather is warm, he is ready with his fishing pole, fresh bait, and tackle box to fish one of the many lakes around St.Cloud.
He also likes to pitch in to help a family member with a deck project or house painting. Building cabinets in his stepdad's woodworking shop is another hobby Eric really enjoys.
This article appears in the September 2017 issue of the Rise Reporter.