BREANNE'S LOVE FOR CHILDREN MAKES JOB AT NICKELODEON UNIVERSE A GREAT MATCH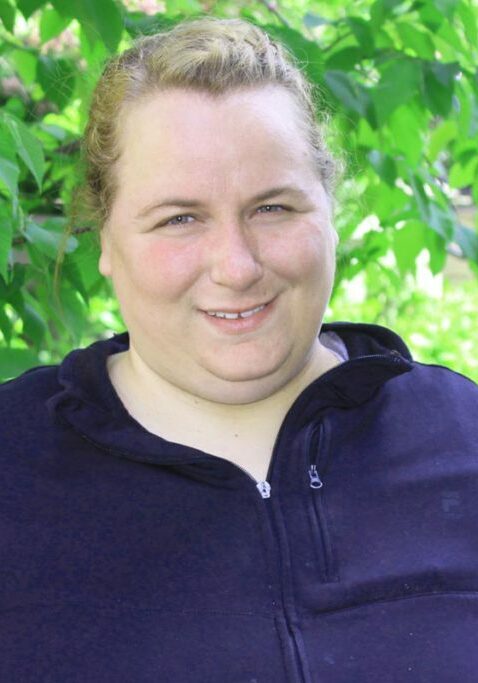 Posted on Nov 29, 2016
Breanne Miller was determined to find a job working with kids – one through which she could bring joy to their lives. And what a better job than as a ride operator at Nickelodeon Universe at the Mall of America!
Breanne was so excited to find her "dream job." As a ride operator, she is responsible for the safety of the kids, answering questions from parents, and making sure the kids on the ride have a great time.
Each day she goes to work, she feels a sense of pride and accomplishment. "The best part of my job is seeing the smiling faces of the children after they get off the ride," said Breanne.
In the last five years, Breanne experienced significant issues which affected her employment opportunities.
In spite of these obstacles, Breanne wanted to work and began meeting with a Rise employment counselor through the IPS (Individual Placement and Support) project. The IPS project is a collaboration between Rise, Hennepin County Mental Health Center, DEED, and Minnesota Vocational Rehabilitation Services. It is designed to provide comprehensive support for people entering the workforce.
Together, Breanne and her employment counselor developed a career plan, focusing on her skills and vocational interests.
With a renewed spirit and drive, she developed a new resume and enhanced her interview skills to be ready for her job search. When Breanne applied for a job at Nickelodeon Universe in February 2016, she was hired immediately.
"Breanne has made great progress at work and her confidence has grown by leaps and bounds," said Lori Clauson, a Rise mental health employment consultant who meets with Breanne twice a month to help ensure that all continues to go well on the job.
Nickelodeon managers see so much potential in her that Breanne has now been trained to operate nine additional rides at the amusement park.
"I'm really excited to take on this new responsibility," said Breanne.
In her free time, Breanne enjoys fishing, walking, and knitting.
This article appeared in the December 2016 issue of the Rise Reporter.