Story 7 – Latrice Sinclair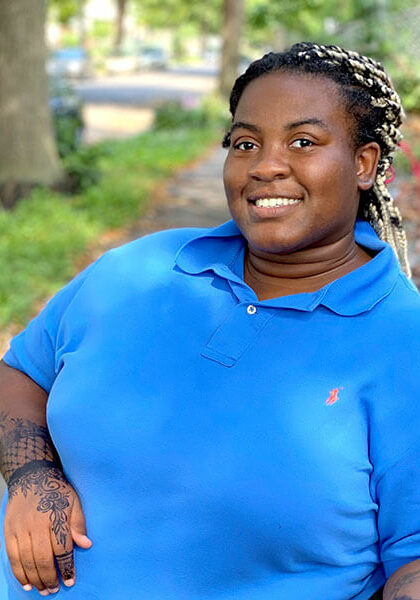 Latrice Sinclair's work experience has landed her a permanent position!
Sinclair began at La Creche Early Childhood Center in Minneapolis on a work experience program arranged through Rise's Pre-Employment Transition Services program. Rise is a participating agency in the national program, created to connect youth and people who have significant employment barriers with employers offering high-quality jobs.
Rise Employment Consultant Amber Barnes arranged the work experience in October 2020, allowing Sinclair to receive course credit for her work as a teacher's aide throughout final year in school. La Creche staff saw potential in Sinclair, bringing her on after graduation this summer in a newly created position.
"I work with five different classes, including babies and preschoolers," she said. "I've been bouncing around and helping people out so they can get their work finished."
Sinclair enjoys working with people and supervising children, especially the babies she takes care of each day. "I've learned patience, a lot of patience in how to work with a child and interact with them," she said.
And she has happily taken on increased responsibility as her position has grown. She's hoping that will continue in the coming months as she continues to gain job experience that will pay off as she works to build a long-lasting career.
"I want to work with children, maybe as a teacher or art, which I love, in the future," she said.