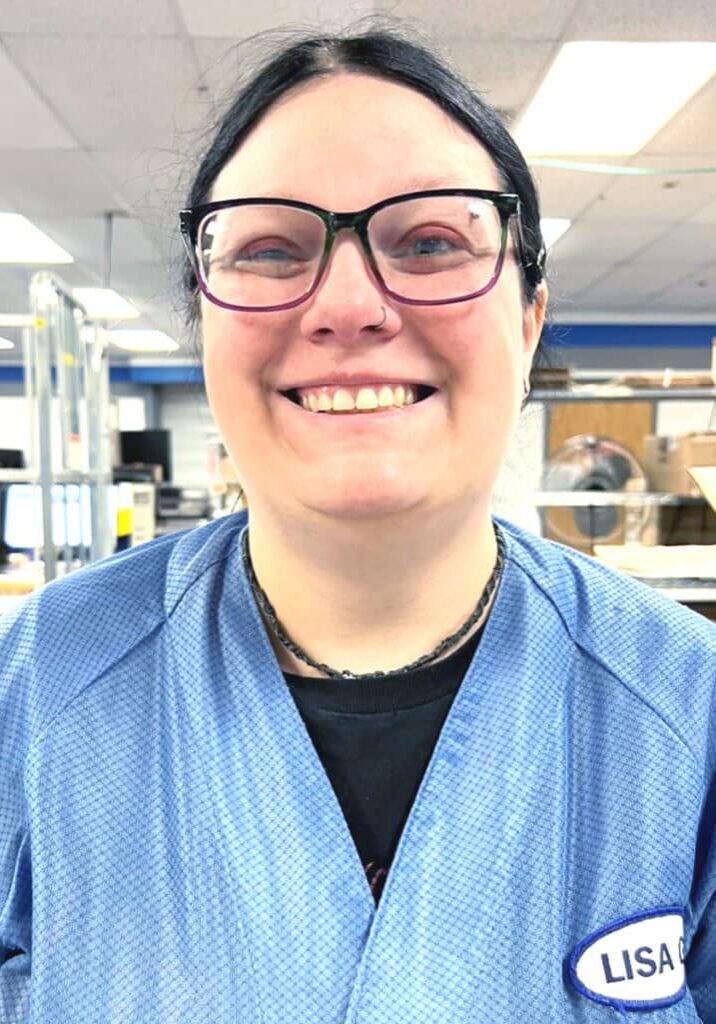 Lisa Geng has held various community employment positions since she began working with Rise more than 15 years ago. She currently works in the final assembly department at MultiTech, a communications technology systems company in Mounds View, Minn. Lisa enjoys her work assembling shipment orders while collaborating with the MultiTech production line.
Lisa has also had opportunities to learn new things at work. And She enjoys her coworkers and Rise Staff. "Everyone at Rise is So nice," she says.
"Lisa has grown a tremendous amount over the years," says Rise direct support professional Rita Sandberg, who has worked with Lisa for many years. "She works hard. Her speed, efficiency, quality, self-determination, and leadership skills are amazing!"
Lisa is proud to report success beyond her professional life too. She is moving from her group home into her first independent apartment soon! We are happy to have Lisa as a part of our Rise community.