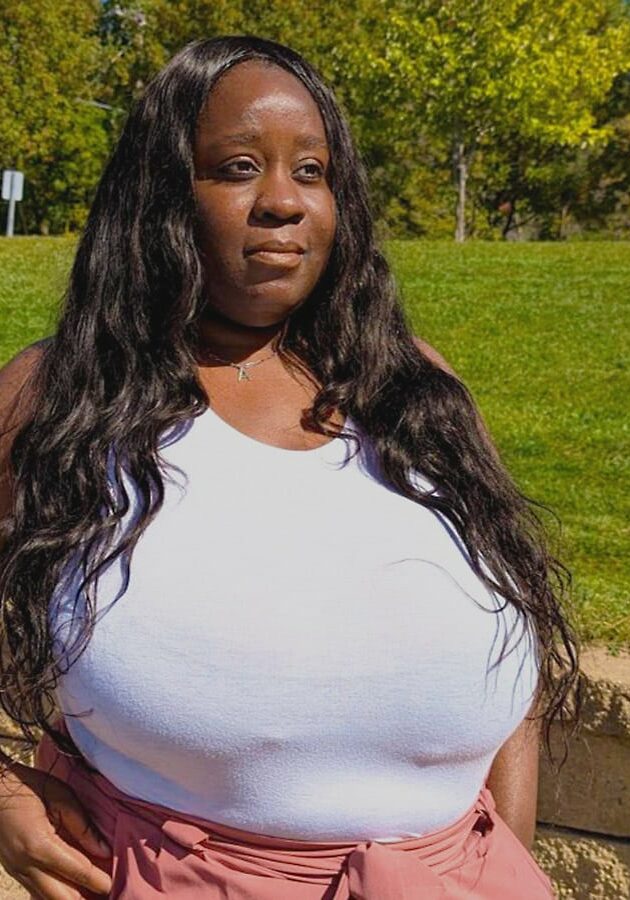 Andrea Ash reached a milestone last month when she celebrated her one-year work anniversary.
Ash's job as a mental health advocate is equal parts therapist and confidante to those struggling with mental health. She checks in with people she supports at least twice each month to discuss their progress and any improvements and services they'd like. She also monitors behaviors like sleeping patterns, hygiene, and eating habits and carries out administrative duties like completing paperwork and appointment scheduling, arranging transportation, and distributing medications.
Supporting people comes naturally to Ash, partly because she's learned to lean on others to support herself. Before coming to Minnesota, Ash experienced her own mental health struggles while living with family in Chicago. Her client load at a group home she worked at grew too quickly. It was not a safe place for her, and she was not receiving support at work or home. The stress took its toll, leading to two hospitalizations.
After leaving the hospital for the second time, Ash decided to make a change. Moving to Minneapolis, she eventually came to Rise and met Employment Consultant Hollie Petersen. Having always been passionate about mental health work, Petersen offered support to Ash as she set a goal to return to that industry.
Ash has thrived. She took a new job and quickly tackled her fear of speaking to large groups, leading to a job promotion after just six months. Whether communicating with supervisors about job challenges or talking with the people she supports and her colleagues in person or via email, she has also learned to be more communicative with others. She has learned that the outcome of increased communication is a more positive work experience.
With the increased confidence from her professional success, Ash now has her sights set on personal goals. She's been saving for a car and a new living situation with the hopes that one day she'll purchase a house or a "really nice" apartment.