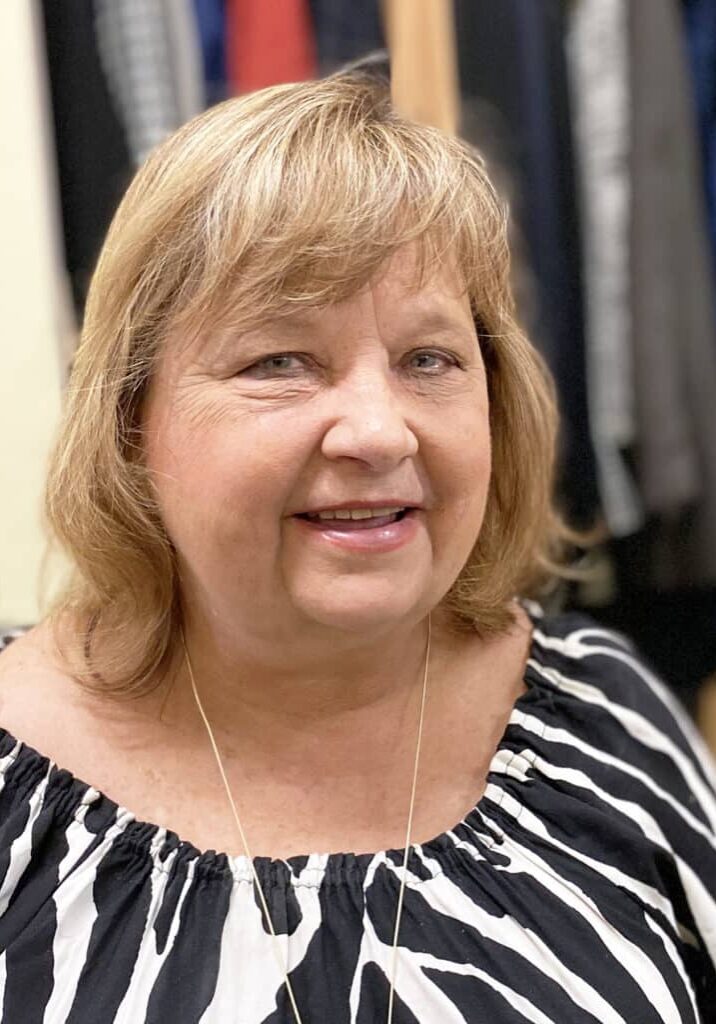 In a tight job market, Lauren Kozlak's work helps guarantee a positive first impression.
Lauren spends one morning each week at Rise volunteering in Michael's Closet, our clothing donation center. People we support often visit Michael's Closet before they begin a new job or interview to create their ideal outfit from donated clothing shoes and accessories. Lauren ensures the closet stays stocked with popular items, organizes new donations and keeps the entire closet tidy.
"I like dressing clients for success and creating new outfits that fit their personalities," she said. "I'm always looking for new ideas."
Five years ago, she responded to an ad seeking new Rise volunteers. She'd had an experience with Rise and was eager to help us out. "I was very impressed and thought at the time if something came up, I would like to work here," Kozlak said.
She has also lent her talents to our Art Speaks program and can occasionally be found assisting our Advancement team with special projects. Lauren was one of the first volunteers to return when we reopened after the Covid-19 shutdown.
We enjoy her visits around the office and getting life updates, including hearing about her first grandchild and her family's first great-grandchild, which also happens to be the first girl in a family of boys.