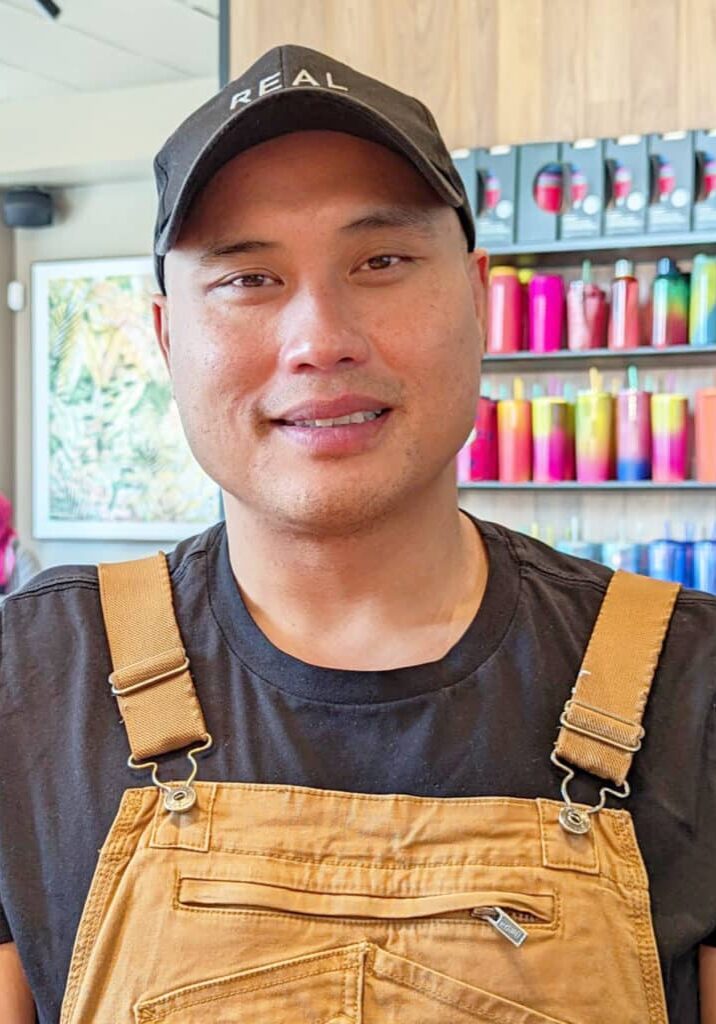 Hue Yang's path to success is a part of his recovery journey. He calls each day a miracle.
Yang came to Rise through the Hennepin County Drug Court, a diversion program connecting drug offenders facing jail time to support services like chemical health treatment, housing, mental health support, education/training and employment instead of sending them to jail. Eager to complete the program and stay out of jail, Yang found the employment requirement difficult.
"I've applied to over a dozen jobs and the interviews went so well, and then the background check ruled me out," he said. That left him hopeless and struggling.
Yang's probation officer connected him with Rise employment consultants who spoke up for him with employers, and in mid-May, he began work as a warehouse case picker at Reinhart Foods where daily duties involve picking out orders, packing pallets, scanning products, and other tasks. "I enjoy it because after a long hustle you get these endorphins and a feeling of accomplishment," he said.
Yet early on he felt different and awkward around his coworkers due to his past addiction and legal problems. After losing so much it was difficult to engage with people. But slowly that changed, and he felt comfortable and began sharing his experiences.
His coworkers noticed. Soon many of them were supporting him and opening up about their personal struggles. Now Yang feels like he is part of a team. "I've learned to have courage and trust in other people enough to share my story. If people asked how I was doing, I would just tell them! It took practice," he said.
His home life is changing too. Regular employment has helped him start new routines like cooking at home. "I feel like I'm really 'adulting' now!" he exclaimed. And his road to recovery also continues. He is now moving into the last drug court phase after graduating from treatment in July. Yang is well on his way to a successful legal outcome. He'll emerge with a passion for his new profession and a list of accomplishments that both he and those supporting him can be proud of.