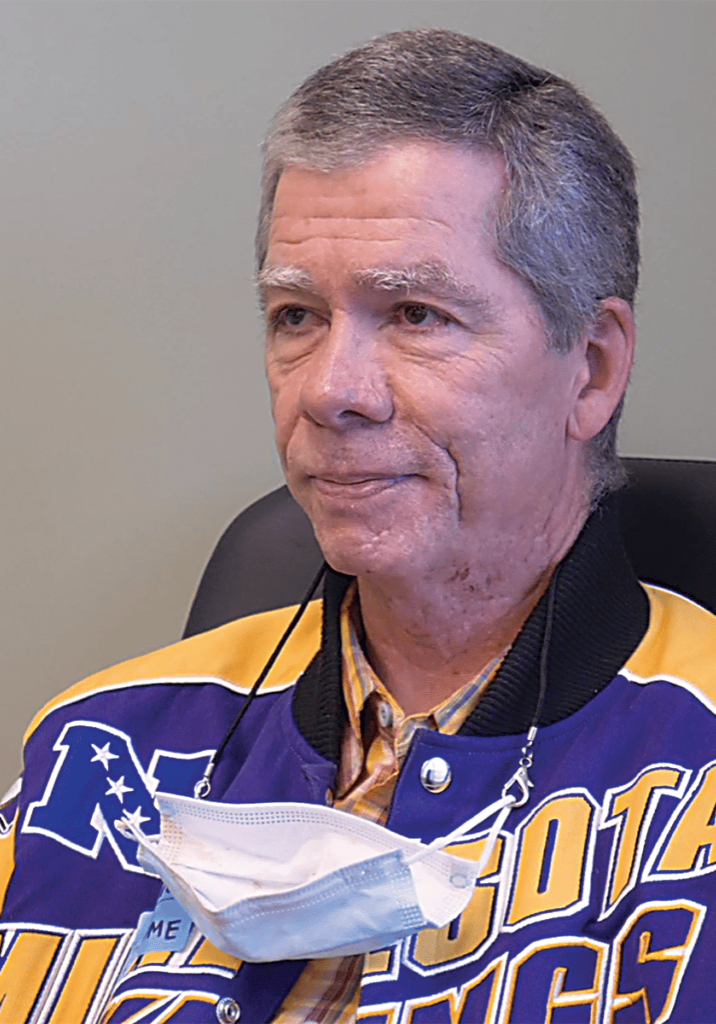 John Deneau is a valued, long-time worker at McDonald's in Oakdale, Minn. "I'm hardworking," he said. "I was an employee of the month five years ago."
Employees and customers there know him as a dedicated and friendly restaurant team member who keeps the dining room clean and tidy. During most shifts, he is the one clearing and disinfecting tables or is hard at work mopping and sweeping the floors.
Deneau is happy with his job. It's been a large part of his life for many years, and he is excited to be able to continue working.
When not at work, you'll find him in the great outdoors fishing or riding his bike. He also loves a nice cup of coffee!