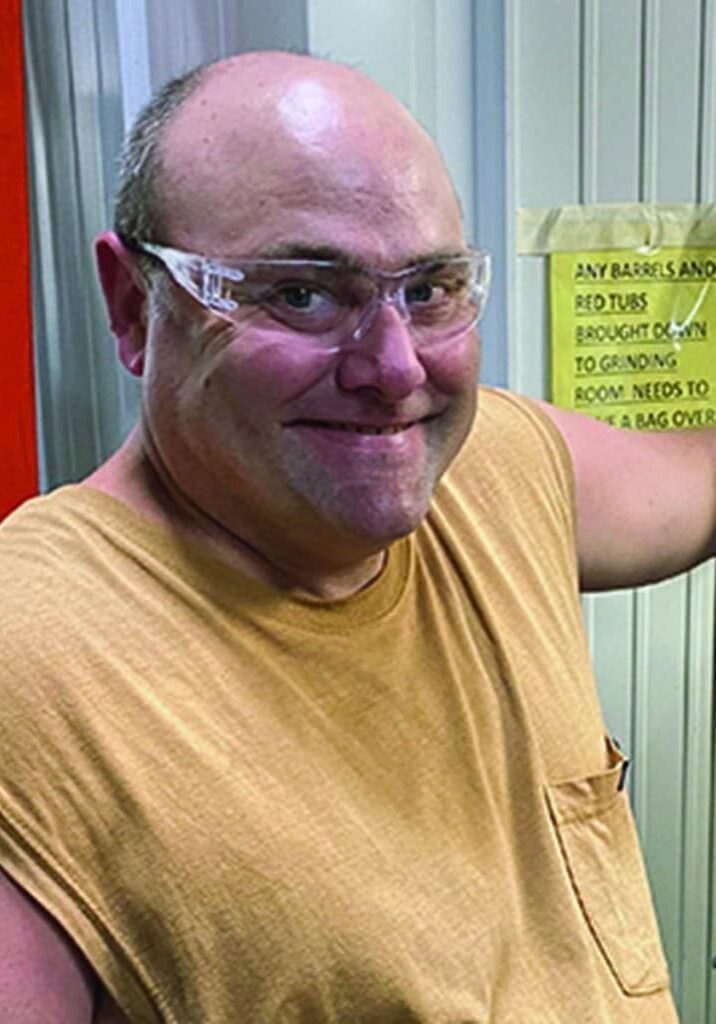 Joey Affolter's dependability and knowledge are appreciated at Westfall Technik in New Richmond, Wisc. He began working at the company, formerly known as Prism Plastics, more than 16 years ago and has become a valued crew member. He works alongside Westfall employees operating machines and packing out products.
Affolter works independently, preparing discarded and leftover plastic pieces for reuse. "We can grind and reuse it twice," he said. "After we get it ground up and weigh it the plastic chips are put back on the shelf to be reused."
Because the plastics can only be recycled twice before their quality suffers, monitoring and sorting is an especially important task. Westfall Technik expanded their relationship with Rise last year, due partly to Affolter's job success. A Rise crew now works on the production floor separately from Affolter. He also assists them in their work.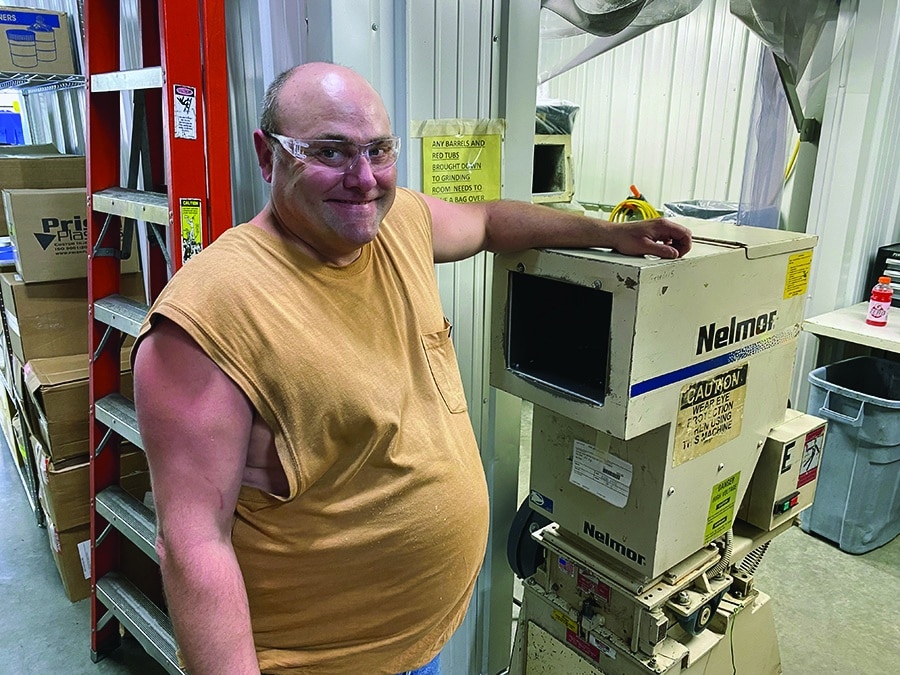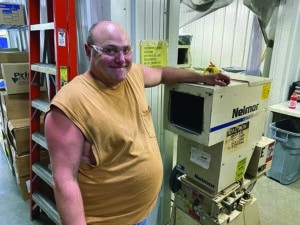 "The arrangement we currently have with Rise is a new concept for both of our businesses," said Westfall Technik General Manager Mark Fagerland. "For years we've had Rise do work for our company primarily at the Rise facility. But having the Rise crew come to our site makes for a more efficient and cost-effective production schedule."
Affolter says his positive relationship with Fagerlund and his Westfall colleagues is a big reason he enjoys going to work each day. And he plans to keep going back for a long time.
"Oh yes, I hope so," he said. "I like it here."