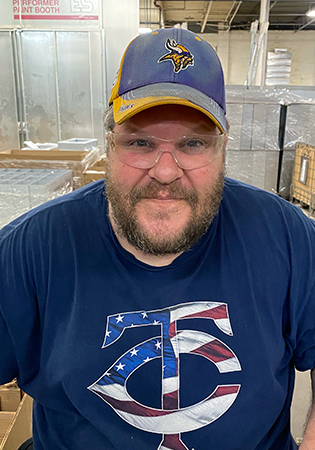 Brian Henley's commute is just 10 blocks, yet his work makes a global impact.
For the past four years Henley has worked with a supported employment team at Activar in Bloomington, Minn. building cabinetry used at businesses around the world. "I put specialty doors in cabinets," Henley said. "People here are nice. They treat people with respect."
The work is fast paced, and the Rise team is tasked with the finishing steps. They bring in parts from the warehouse, assemble them, do quality checks, package and palletize completed cabinets to be sent back to the shipping department.
And Henley says he enjoys the job too. His Rise group work five days a week at the assembly facility. He previously worked in a manufacturing facility in Fridley, but now enjoys being closer to home, which gives him more time to help family and explore his hobbies, like fishing. "My family is important to me, especially my mom" he said.