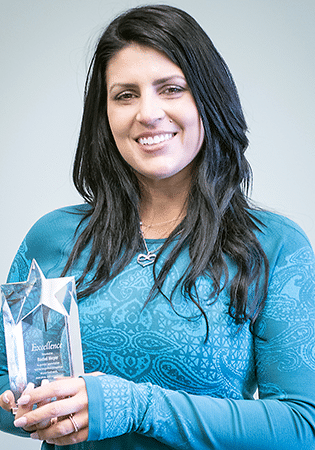 Rachel Meyer began her career with Rise more than five years ago as a Direct Support Professional (DSP). Now a program supervisor in Cottage Grove, her early experiences have continued to shape her work and allowed for new career opportunities.
Rise Cottage Grove provides life enrichment activities and employment services for people with developmental and intellectual disabilities. The team also connects with local businesses to create job opportunities so people who want to work can reach their personal employment goals.
Meyer says the relationships she has built give her immense satisfaction each day.
"The people we serve are the reason I keep coming back to Rise," she said. "They light up my life!"