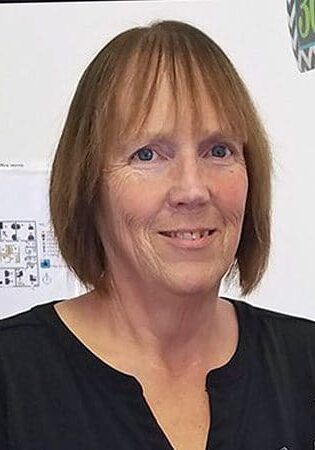 You might say Sue Featherly drives success. And not just because her work takes her out of the office and into our communities.
As a follow-up specialist in our Community Supported Employment program, Featherly is known for stopping by area businesses for updates on workers Rise employment teams placed as independent employees. "They are hired by a specific company, so they're not Rise employees," she said. "I go out into the community and support them."
She regularly checks in with both businesses and employees to get updates on onboarding, performance, and more, counseling both as they work together toward successful employment experiences. Her job changes each day, which she says, even after nearly 33 years, keeps life interesting.
"I'm learning from the people we serve also. I've learned so much from them and they've given me so much. I'm just so proud of what we do and what they do and what they've accomplished," she said.
She enjoys watching people grow as they gain more knowledge and independence. Featherly's business relationships are also particularly important because her position also allows her to assist with job placement. She encourages businesses to build long-term relationships with Rise and helps them find workers they can count on.
"[People] just need that chance. Somebody just opens the door and lets them get a foot in the door. Watch them blossom. Watch them and just see where they will go!"