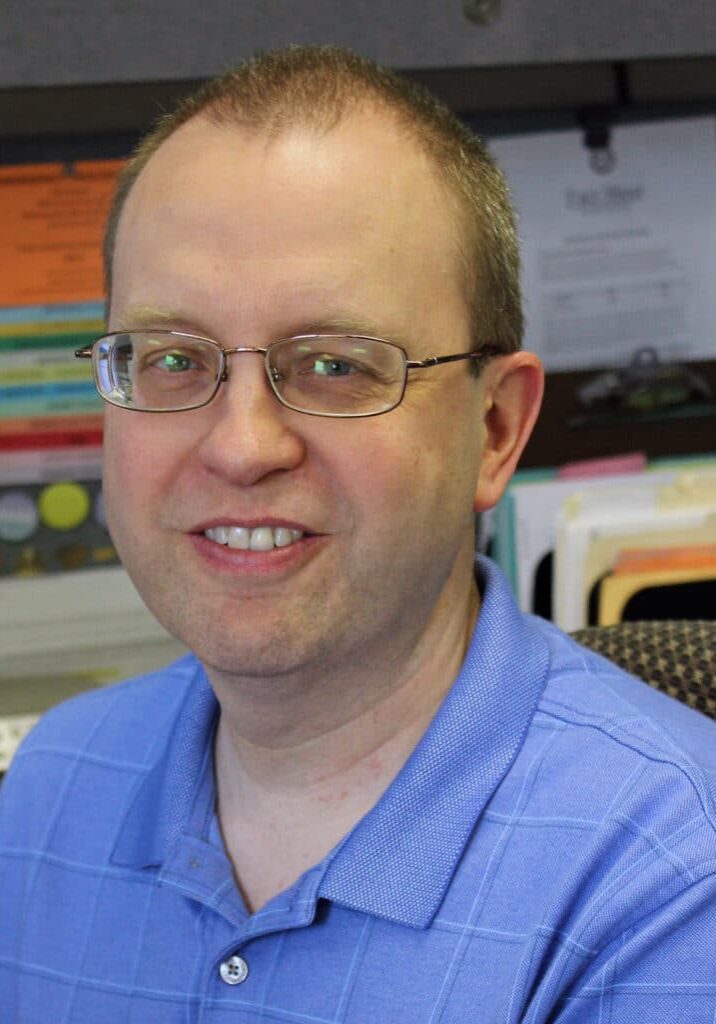 Vince Mans is one of most recognized faces at Rise's Northeast Minneapolis office. As an administrative specialist, he is often the first person visitors and people Rise serves see or speak with. "I love the variety in my work. I do a lot of different things. Every day is different," he says.
His daily work includes much more than office support and clerical tasks. Mans also supports senior leadership, works with billing and more. After 22 years at Rise, he is an asset and advocate of the person-centered work we do, which he believes his career has also benefitted from.
"Rise has been flexible and open to giving me opportunities for growth, he said. "I've found out I can do things I didn't think I could do. I'm grateful Rise has given me opportunities throughout the years to learn more about myself and develop skills."
Rise has relied on hundreds of team members who work directly with the people we serve along with those behind the scenes like Mans throughout the past five decades. Their work allows us to support more than 35,000 people from Minnesota and western Wisconsin working towards employment, securing housing, developing transferable skills and becoming engaged community members.
"What I'm most proud of is how Rise has changed and evolved through the years," he said. "There have been lots of legislative and budgetary challenges and Rise has had to find a way to adapt to those challenges."