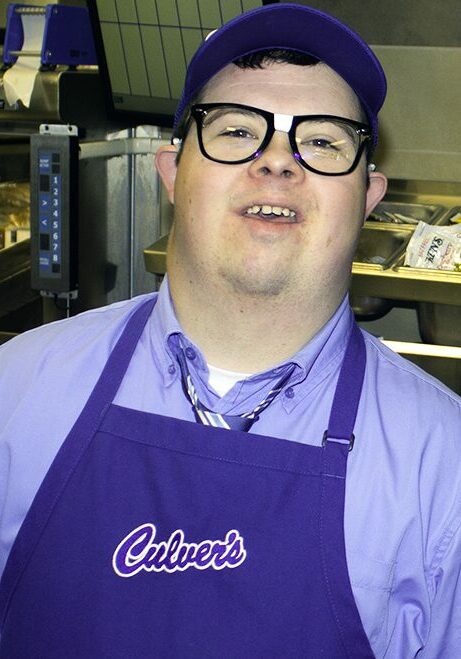 Wes Dahle is a friendly and familiar face to all who come to the Woodbury Culver's each day. He started cleaning tables there five years ago. Now you'll find him running food, a job that Dahle says he enjoys.
"It's great. They train a lot, so we provide great service for people," he said.
Dahle has been back on the job for about a year after the COVID-19 pandemic forced him to stay home. That was a difficult time for him and for many others who enjoyed having regular work. Because he was such a valued employee, Culver's held Dahle's job open for 16 months until he happily returned in late 2020.
"My coworkers are my friends. They're long-term friends. I've always enjoyed the support and encouragement we have for each other," he said. "I like coming here and seeing everyone. When I come in the there's always a huge hug [from the kitchen workers] every time."
Dahle's work ethic and his relationships with Culver's coworkers and managers have contributed to a successful long-term job. He also leans on his Rise supports for assistance understanding job requirements and for occasional transportation. He says he feels happy to be a valued employee who truly is part of a team. "I enjoy it all the way around," he said.
The Woodbury Culver's was named a 2021 Rise Employer of the Year at our annual fundraising gala last month. Read more about their partnership with Rise the upcoming Rise Reporter.