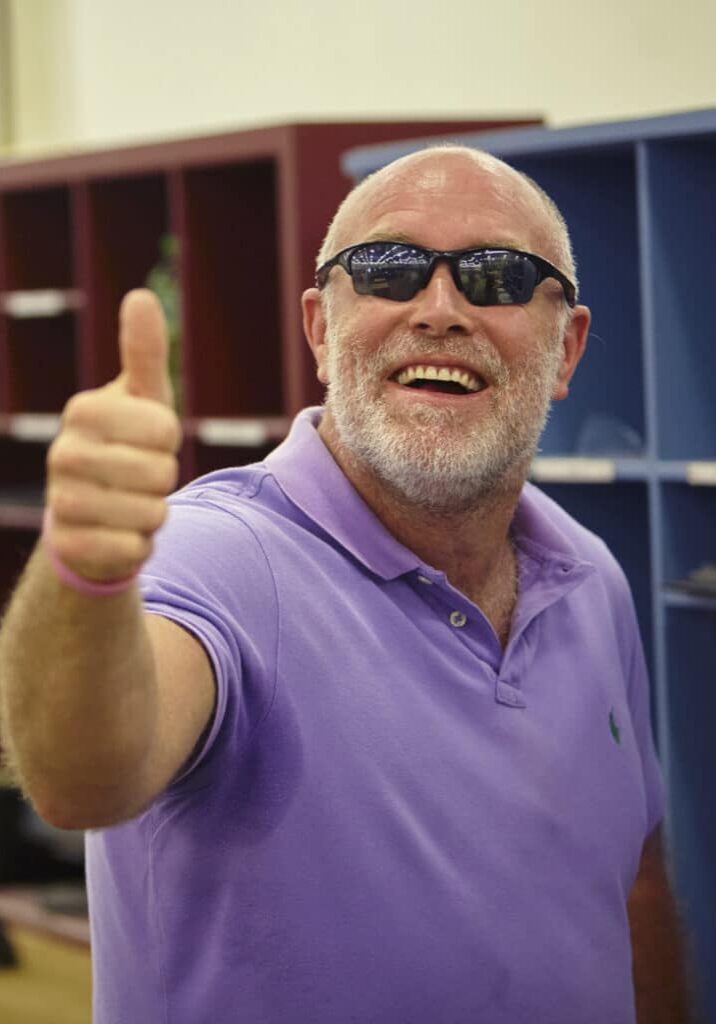 Shawn Lovejoy's booming voice can be heard over the hum of Rise's Spring Lake Park production floor. But perhaps even more notable than his boisterous vocals are his strong work ethic and personality.
He came to Rise in 2004 where he collects and recycles cardboard and works on a variety of assembly jobs at Spring Lake Park. He has also held community-based positions in several Twin Cities-area businesses over the past 16 years.
"I just love doing cardboard. And love when they assign me to do it myself, I love doing it!" he said.
Lovejoy recently joined a Rise team in a new position at Activar in Bloomington, Minn. where he assembles fire extinguisher casings. "I'm more focused. You can accomplish more things and get things done more if you're focused on your work," he said.
In the late 1980s when he was a junior at the University of Minnesota, Lovejoy was on a night out on his motorcycle. He crashed while driving down University Avenue on campus, suffering a traumatic brain injury, which changed his life. Recovery took years. During that time, he took up bike riding, but was injured again when a truck clipped him while he participated in a race, severely injuring him again.
He now lives on his own, enjoying biking, lifting weights and socializing in his free time. Despite many challenges he's worked to overcome, Lovejoy says he is "happy, healthy and terrific!"