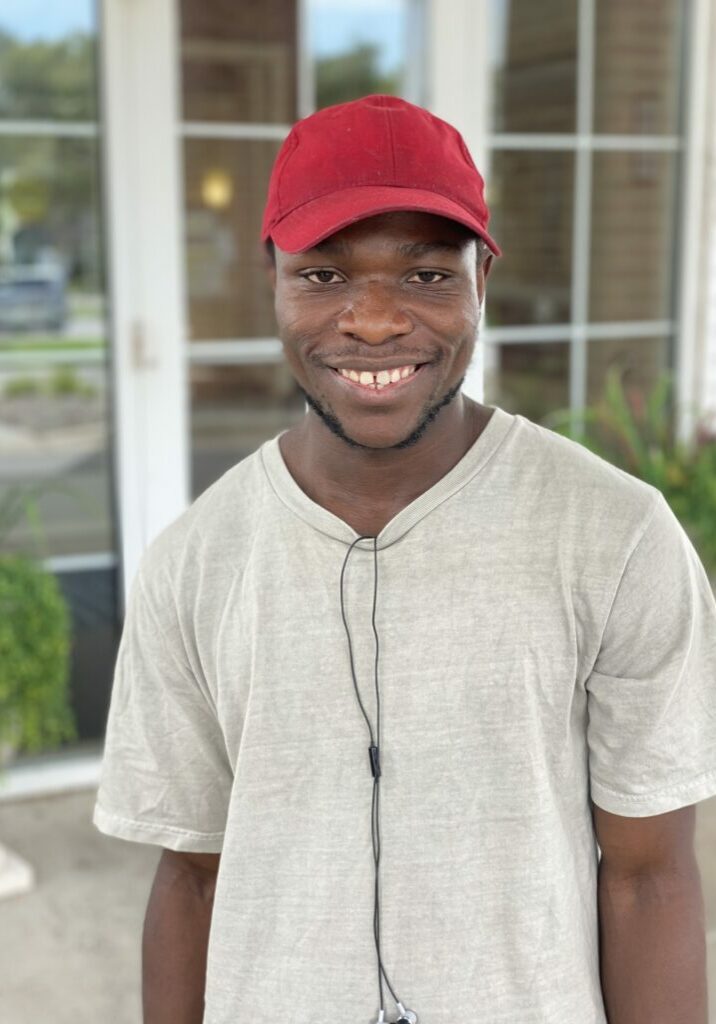 Jean Achicha is three months into a new job at Champlin Shores Retirement Community in Champlin, Minn. He works as a dishwasher, but his duties go far beyond that. Most days you will find him diligently helping in the kitchen where he also plates residents' food, organizes kitchen items and assists staff with cleanup.
"They are always happy to see me, and they like me to be here," said Achicha. "And the Rise people I work with are nice." Achicha said.
Achicha, who was recently part of Anoka-Hennepin District 11's Bridges program worked with Rise Employment Consultant Amber Barnes on career planning and job exploration through Rise's Pre-Employment Transition Services while he was in school. Rise is a participating agency in the national program, created to connect youth and people who have significant employment barriers with employers offering high-quality jobs.
Jean started off with a work experience at a local hardware store. From there he moved on to the meat department in a grocery store, where he washed dishes, helped with inventory and learned to operate commercial kitchen equipment. His new Champlin position was possible because of the work experience he's gained through his previous work.
Achicha is still developing long-term career goals, which may include public safety work. This current position allows him an opportunity to expand his experiences while he considers his next step.
"I like meeting the new faces and new co-workers and helping out new coworkers," he said.