Shavlik grant helps Rise modernize payroll systems to support team members and those we serve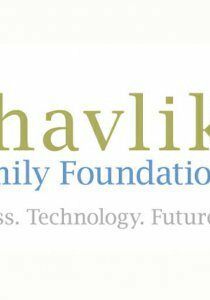 by Nicole Conti
Rise reached a huge milestone April 14. After more than a year of planning, we completed a large technology update, modernizing payroll, hiring, benefits, timecard functions and more for all 350 Rise employees.
Our new Paylocity software represents a leap in the work we are doing behind the scenes to build better business practices. It replaces outdated and inefficient systems which took too much time to work with and maintain, allowing us more time to support our teams and the 3,500 people coming to Rise for services.
"In our business, everything we can do to increase efficiency gives all of our team members the opportunity to work more with those we serve," said CEO Lynn Noren.
Paylocity will allow Rise to support our staff in new ways and launch new initiatives, including an employee recognition program. "It also gives us the flexibility to offer customized services and support and faster access to data to make faster staffing and pay decisions," said Erin Braaten, Rise VP of Human Resources. "It's a better onboarding experience for new team members, which we hope will lead to them staying with us longer."
Rise needed modern software made for large for-profit companies because of our size and the broad and diverse scope of services we provide. The software came with a high price tag, which delayed the implementation for years. A 2020 technology grant from the Shavlik Family Foundation made the launch possible.
Rebecca and Mark Shavlik created their foundation after the sale of their security software company Shavlik Technologies in 2011. Their foundation is one of the few funders investing in technology at Minnesota nonprofits.
"A Shavlik grant is an enormous win for Rise," said Grants Manager Nicole Conti. "These grants allow access to powerful tools that
contribute to quality services. They are highly competitive, and we thank the Shavlik Family Foundation for this important funding."