Samantha Marks, Development Manager, August 2019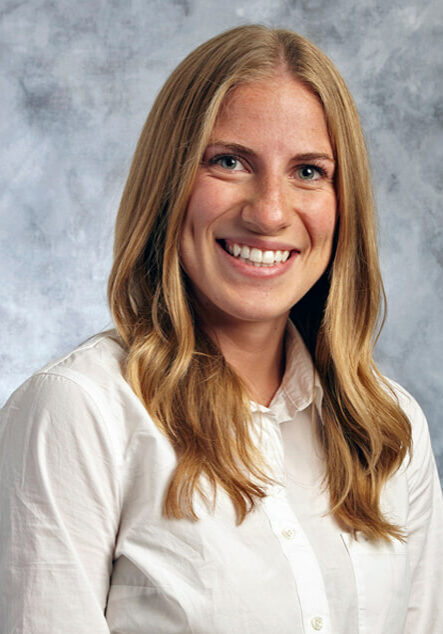 Development Manager Samantha Marks is "the perfect combination of hard-working and innovative," says Noel McCormick, vice president of Advancement. "She'll always get the job done and she'll come up with new and creative ideas along the way. Samantha absolutely embodies Rise's standards of excellence. She is not afraid to learn new things and is always the first person to raise her hand and say, 'I'll do that!'" She cares deeply about Rise's mission and embodies it in everything she does."
In addition to being the lead planner for the Celebrate Rise Fundraising Gala, Samantha recently planned the Tapping into Possibilities event. She manages a campaign to improve all of our online reviews, enhancing Rise's ability to recruit staff and reach new people for services. She took on the extra responsibility of co-leading the intern cohort this summer, even though it is well outside her job duties. Samantha also manages our social media, including almost daily postings on Rise's Facebook page.
"Since being hired on after my internship with Rise two years ago, I've never had the slightest desire to be anywhere else," said Samantha. "Rise really is all that it claims to be in our mission and vision statements: progressive, supportive and collaborative. Everyone here thrives on innovation and it is such a fun process to be a part of. I feel as though everyone not only listens to what you have to say, but encourages your input; I have always felt that my ideas are valued. Rise is a place with a meaningful purpose and I am proud to say that I am a part this good work. Noel has been a great mentor and has taught me nearly all that I know about development, special events, and the nonprofit sector as a whole. I don't really think there is an eloquent way of ever thanking her, and the Advancement team as a whole, for all they have unknowingly passed onto me. Every day is a learning experience here!"
Samantha also enjoys coaching a high school dance team in Prescott, Wis., for eight months each year, earning many state titles for the team. "It is an amazing feeling to be a big part of 'my kids' up-bringing at such a pivotal time in their lives."
Her husband Luke is a lacrosse coach for St. Thomas Academy where he also works in development. They enjoy traveling (including their honeymoon to Australia in February!), trying out new restaurants, and spending time at the family cabin Up North.