TWIN CITIES NORTH CHAMBER NAMES RISE 'NONPROFIT OF THE YEAR'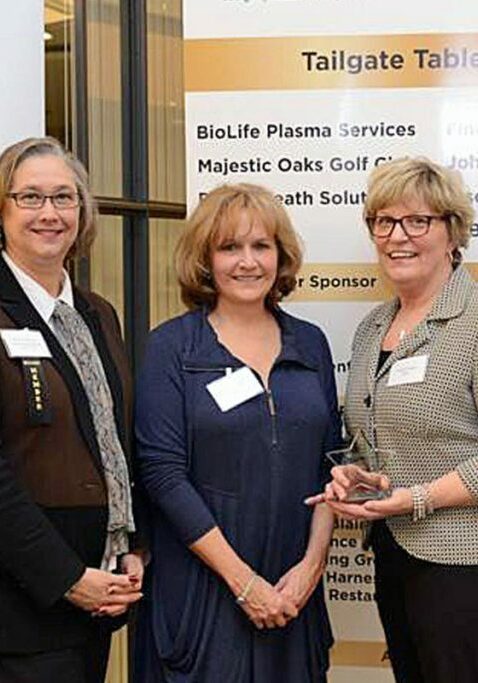 Posted on May 25, 2016
The Twin Cities North Chamber of Commerce honored Rise with its 2016 All Star Business Award as the Nonprofit of the Year at the Chamber's annual gala.
Rise was cited for its demonstration of superior performance, quality, and consistency in the pursuit of its mission.
Other honorees included, Jill Dahl,  Young Professional Achievement; Northeast Bank, Community Advocate; and Grand Casino Mille Lacs-Hinkley, Excellence in People Development.
Shown here (from left) are Kathy Klang, Rise Board member; Rise's Sales & Marketing Representative Nancy Hoff; Rise President Lynn Noren; and Andrea Murphy, Rise Board member.    The Chamber gala was held February 25 at the National Sports Center in Blaine.