RISE BOARD ELECTS TWO NEW DIRECTORS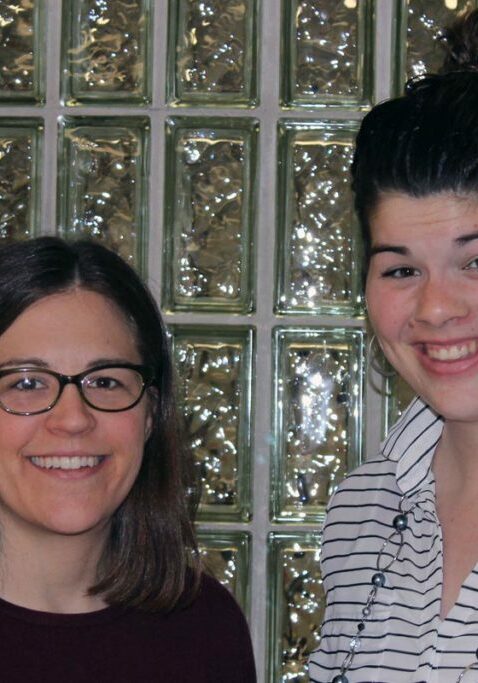 Posted on Mar 30, 2015
The Rise Board of Directors elected two new members on March 18 to serve three-year terms.
Rachel M. Smith (right) lives in Brooklyn Center and works for both the Osseo Area School District as an educational support para-professional and for Anoka-Hennepin School District #11 as a childcare assistant. A graduate of Hennepin Technical College, Rachel enjoys volunteering at St. Vincent DePaul Church and with the Pageant of Hope, a national pageant providing opportunities for girls with special needs and challenged, which recognized her with the Mentor Award. Rachel, who lives in Champlin, is also a Special Olympic athlete, competing in basketball, bocce ball, and golf.
"I am very excited to be a member of the Rise Board of Directors," said Rachel. "I look forward to learning new things and participating in another exciting adventure. With hard work and determination, I have been able to earn a degree and achieve my career goal of working with children. I am excited to work with an organization that helps others achieve their goals."
Sheila Minske, Minneapolis, is a senior Value Stream manager for Medtronic in Brooklyn Center. She first partnered with Rise in 2011  when she was instrumental in securing a grant from the Cummins Foundation to support Rise's Art Speaks program at the Powderhorn Art Fair in Minneapolis. Her interest in Rise continued to expand and in 2014, Sheila was the director of Manufacturing Engineering and new Production Introduction at Cummins Power Generation and helped Rise launch its first product, an adaptive switch to help people with disabilities activate electronic devices.
Sheila credits her father for inspiring her with his passion for helping people with disabilities. During college, she worked as a job coach at Goodwill Industries. Sheila takes great pride in her senior design project at the University of Toledo which automated a hot/cold water dispenser for people with limited upper body mobility, enabling them to be more independent. She has volunteered to modify kids' toys with adaptive switches for Courage Kenny for the past eight years. Sheila and her wife live in Minneapolis with their three-year-old twins.
Rise staff and board members welcome both Rachel and Sheila and look forward to their support.