LET YOUR VOICES BE HEARD DURING THIS MINNESOTA LEGISLATIVE SESSION!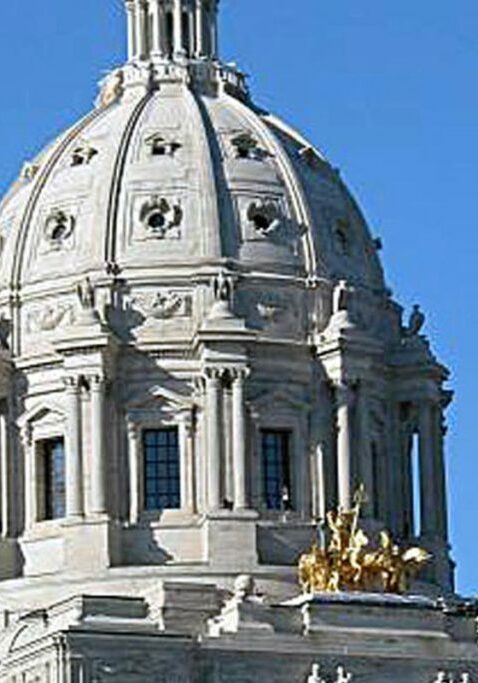 Posted on Feb 20, 2017
The 2017 Legislative Session is underway!  This is a very important year to pass legislation related to services for people who have disabilities. Rise President Lynn Noren like to share a few key priorities and ask for your support in helping us advocate for legislation that has been introduced this session. Unlike most businesses in our community, Rise's funding and resources are dependent on action of the Minnesota Legislature.  We need your help to tell our story and help ensure funding remains in place for the people we serve.
Rise is hosting a Family & Advocates Meeting on March 21 starting at 5:30 p.m. at Rise's Spring Lake Park office to discuss legislative priorities and how you can HELP! We hope you will join us!
At Rise, we believe that individuals with disabilities should have access to high quality employment and day services of their choice.  Two of the key legislative initiatives we are supporting this session are:
Address the Workforce Shortage. Rise's direct support team members are critical to providing quality and effective services to individuals with disabilities and are vital to achieving the goals of two key federal initiatives that the State of Minnesota is implementing plans for: the Olmstead Plan and the Home and Community-Based Settings Rule. Currently, a critical shortage of workers and a high staff turnover rate exists in community-based disability services across the state.  It is essential to advance targeted funding for direct support professional wages and health care benefits to hire and maintain highly trained and high quality team members. You can support a rate increase that would be used to increase pay for direct support professionals.  Bill: House File 873 / Senate File669
 Ensure Employment & Day Services Sustainability.  Minnesota has been working since 2007 to develop and implement new rate methodologies for all services funded under the Medicaid Waiver.  As Minnesota continues to move forward this new system called Disability Waiver Rate Setting or DWRS, we must preserve the quality and integrity of the existing infrastructure of employment and day supports and other services for individuals with disabilities throughout the state. The system must also include the development of new community employment services that best serve individuals according to their own choices and needs.  At this time, many providers like Rise are forecasted to see significant rate reductions with the implementation of DWRS.  We are working with a coalition of advocates and provider associations to pass legislation to modify DWRS this session. Bill: House File 814, Senate File 727
Now more than ever, it is important for people we serve and their families to understand the changes that are happening related to changing federal and state policies.  Our collective voices are needed to make positive impact and assure a bright future. Please join us!