GRANT HELPS EXPAND PLACEMENT SERVICES FOR PEOPLE WITH SIGNIFICANT CHALLENGES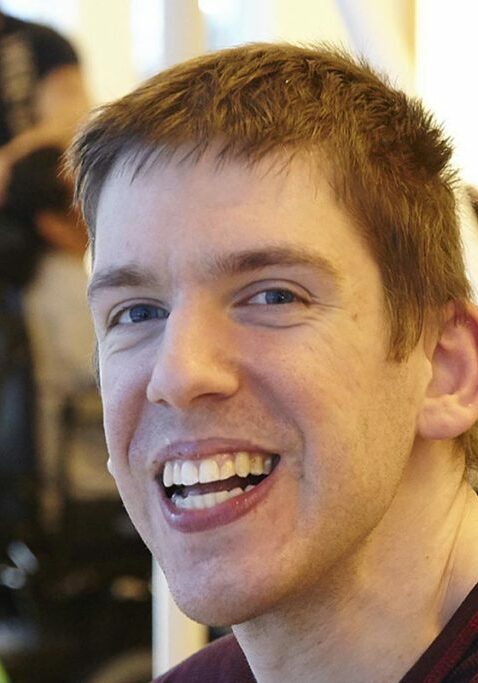 Posted on Feb 20, 2017
"MY ULTIMATE DREAM JOB would be working for a sports organization doing data entry or communications," said Mike Sack, who currently works as a data entry clerk for Rise's Data Ability program in Bloomington.
Mike is one of several job-seekers receiving customized career planning and competitive job placement services made possible through a special grant from the Greater Twin Cities United Way. This funding is specifically for people served in Rise's day training and habilitation (DT&H) programs.
"The people served through this grant each have significant challenges to getting a position in the competitive job market," Dan Meyers, Rise's manager of V0cational Evaluation & Transitional Services explained.
"This funding enables Rise to assist about 30 people who might not otherwise receive job placement services. We are working hard to ensure that people receive the support they need to find a good job in the community."
"I feel like a job dealing with a sports team like handling their social media sites or writing for their website would be perfect for me because I follow every major Minnesota sports team," Mike, who is 27, added. "I also have a ton of writing experience as I co-write the 'Two Men On'  blog, which now has more than 94,300 views."
Rise's Placement Specialist Sandra Pelava is working with Mike in his job search. The two meet weekly to talk about employment and internship opportunities. Mike noted that the major obstacles they are currently tackling to find just the right job are identfying companies who are hiring and willing to talk, and then securing PCA (personal care attendant) assistance for him on the job.
"If Sandy or I find a job that looks promising, we chat about what is next, and sometimes call the company to learn more. This past summer, Sandy helped me secure a press pass to attend the St. Paul Saints to cover however many games I wanted for my blog. So that could be a great start to a potential job opportunity.
"I also had an informational interview with the Minnesota Twins last spring to see what kind of jobs were available and to learn how the job application process works."
Lane Mooney, who is 52, has worked through Rise's Day Training and Habilitation Sensory Support Unit for close to 20 years. He currently works on a wide range of subcontracts in Rise's Spring Lake Park production facility.
He has also worked in area businesses, including HOM Furniture in Coon Rapids where he prepped furniture for home delivery and showroom display, putting knobs on dressers, legs on sofas, etc. In addition, Lane worked at the Grassroots Coop in Anoka where he helped unload shipments, stock shelves, and clean until the store closed in November 2016.
Through this grant, Lane is working with Angela Mannila, an occupational communication specialist/placement specialist, to find a job in the community for which his skills and interests are well-suited. Lane will also be working with State Services for the Blind to fund job tryouts during his job search.
As a young student, Lane received some vocational training when he attended the Minnesota State Academy for the Deaf in Faribault where his interest in all things electrical was likely "sparked."
Lane enjoys constructing electrical creations and will spend hours at his own work bench taking things apart and putting them back together or fixing them — especially if they have a lighted screen like a laptop computer or cell phone.
Mary Richards has been a data entry clerk with Rise's Data Ability program in Crystal for about five years. She is self-taught in her computer skills and has had other receptionist and clerical positions before coming to Rise at age 60.
Mary is working with Rise Placement Specialist Sarah Gustafson to develop an updated career plan.
"My dream job would be to be a peer mentor or job coach and work one-on-one with people helping them on the job," Mary explained. "I think that my willingness to use my own life experiences of living with a brain injury, plus my own survival skills, could really help others to succeed."
"This United Way grant will enable my team and I to open doors to new employment opportunities," Dan added. "We are excited about the possibilities and offer our sincere thanks to the United Way for their generous funding."
This article appears in the March 2017 issue of the Rise Reporter.