2ND ANNUAL TAPPING INTO POSSIBILITIES WAS A FESTIVE EVENT!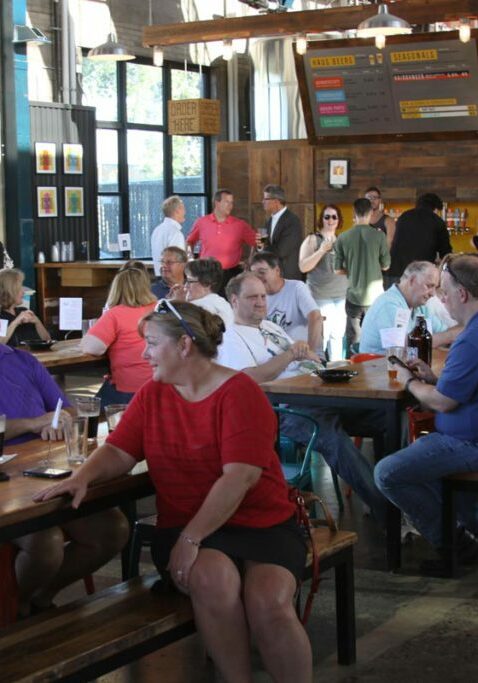 Posted on Jul 20, 2016
Special thanks to everyone who attended Rise's 2nd annual Tapping Into Possibilities which was held July 18 at the Bauhaus Brew Lab in Northeast Minneapolis. This "friend-raiser" was a really fun evening with fabulous food, fun music, great donated raffle prizes, specialty beers — and lots of wonderful supporters of Rise.
You can view photos of the event on Rise's Flickr page.
We extend our very special thanks to these generous corporate sponsors: Klein Bank, Kuehn Roof Systems, Inc., Metro Sales Inc., Source One Graphics, and Spring Lake Park Lumber.
Our guests feasted on delicious dishes donated by: Big Marina Deli, Bob's Produce Ranch, Crescent Moon Bakery, D'Amico Catering, Emily's Lebanese Deli, Marion's Deli, Nelson Cheese & Deli, Sentryz Supermarket, and Zakia Deli.
Back again was the group Battlelegs with their festive music! We appreciate their generous donation of time and talent! And special thanks to the many volunteers who helped make it such a great evening!