Rise honors three with Excellence in Leadership awards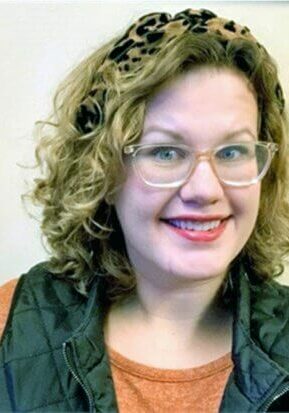 Rise proudly announces its 2020 Excellence in Leadership honorees. Now in its third year, this award recognizes extraordinary Rise managers and supervisors who cultivate a positive, productive work environment for their team members, exemplifying Rise's Standards of Excellence in all that they do. We congratulate (from left) —
Program Supervisor Rachel Meyer, Rise Cottage Grove
Rachel is a great team leader and always goes the extra mile to ensure the team at Rise Cottage Grove
has what they need to best serve each and every person there. Rachel's co-workers find her to be a great listener who addresses their concerns and embraces their good ideas by putting them into action.
Her team members appreciate her unwavering support and respond by always doing the very best work they can.
With input from her great team, Rachel creates community volunteer opportunities for people, develops new activities to address people's specific interests and likes, and implements changes when necessary to improve and enhance services.
Best of all, say her team members, Rachel makes them feel appreciated on a daily basis. Even her simple "Great job!" goes a long way to enhance their feeling of pride in the important work they do and creates an atmosphere of cohesive teamwork.
Program Manager Danielle Oestreicher, Rise Coon Rapids
Danielle executes Rise's Standards of Excellence every day and leads by example. She is an excellence teacher, mentor, and source of support.
Danielle builds and maintains a positive, effective work environment for her team and encourages them to always strive for excellence. "We know that as a team, we can accomplish anything," say members of her Coon Rapids team.
Program Manager John Watters, Rise New Richmond
John is well-respected by all his Rise New Richmond team members because he leads in ways that always includes others' concerns and ideas. He shows them respect and support.
"Our voices are never ignored," say members of his hard-working team.
John helps create a positive and enjoyable work environment. With his calm demeanor, John reacts positively and finds a solution even in challenging situations. His genuine kindness, humor, and zest for life are contagious.
John is always exploring new ways to encourage people to meet their goals by offering customized choices and opportunities. The end result is often that what may have once been deemed impossible is now attainable.