Rise Employment Consultant Amber Barnes named Champion of the Month for September, 2021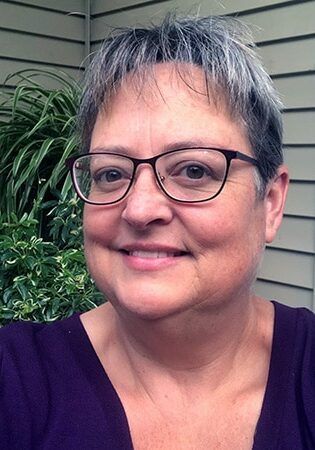 Amber Barnes currently works as an Employment Consultant with Rise. She previously spent 12 years working in job placement services and also has experience as a service coordinator in a supported employment program and worked part time in residential, foster care, and group homes. Amber came to Rise five years ago after she was recruited by a former supervisor, who was now working for Rise.
One coworker noted that Barnes always makes the person she is working with at the time her top priority. She says that Barnes is a true professional, very skilled at her job, and you can tell that she loves her job.
The thing Barnes likes the most about her job is being able to set her own schedule and having the independence to make decisions and offer service choices to the people she serves based on what she thinks might be best for their individual situation. She is most proud when she hears from a person served long after they have been done with services and they tell Barnes they are still doing well and that she played an important part in their success.
When there were changes to billing for employment services, Barnes was dedicated to the process of learning by trial and error. She stepped up and helped to make sure everything was being done correctly and that her coworkers knew how to do it as well. This is just one specific example of how great of an asset Barnes is to Rise.
In her free time, Amber enjoys gardening and upcycling furniture. She also powder coat paints custom tumblers with her husband during the winter!