Respectful. Kind. Courteous. Meet May Champion Kaitlyn Thompson.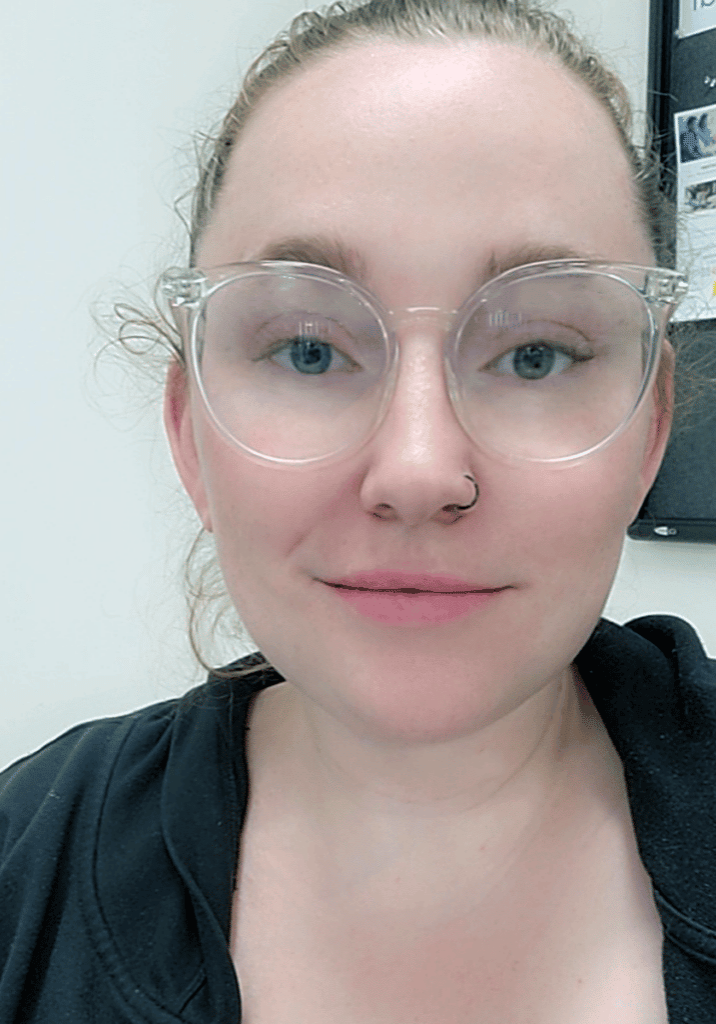 A Direct Support Professional at our community worksite, Donatelle, Kaitlyn Thompson is continuously exploring new opportunities for the people she supports. Thompson has become known by her colleagues as "someone to count on" since joining Rise seven years ago.
"Kaitlyn is a good listener and provides meaningful growth opportunities for the people she supports. You never need to ask her twice to complete something. Before you know it, she has already done it!" says her teammates.
Thompson worked in a residential group home before joining Rise CIP Anoka. Three years ago she transitioned to supported employment site work at Donatelle. She connects to our mission of improving lives and says the best part of the job is the relationships she has made, including with her coworkers. "I've made lots of lifelong friends working here," she says.
"Kaitlyn is respectful, kind, and courteous when working with people she supports and our business partners. She shows appreciation for people's differences and encourages them as they work to overcome barriers" says a coworker.
"I am most proud of seeing how my team's confidence has grown. I also love seeing how proud they are of their work!" Thompson says.
In her free time, when Thompson isn't taking on challenging puzzles and video games or quietly reading, you'll find her working on a long list of DIY projects and relaxing with family, including her two girls, ages one and 10.