Payroll Specialist Kari Plautz a September, 2021 Champion of the Month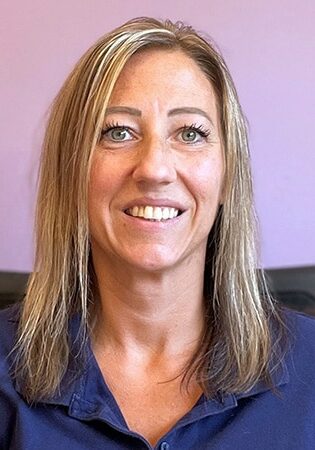 Kari Plautz joined Rise as a Payroll Specialist in July of 2017. Previously, she had worked as an HR and Payroll Manager for a construction company, but wanted to look for something in a different industry where she could make a difference in someone's life or even just brighten their day. Plautz was familiar with Rise due to attending church services near Rise's Spring Lake Park office, so when she saw the job posting for a Payroll Specialist, she was very excited to apply!
Those who work with Plautz note that she is always stepping up and solving problems. Instead of making excuses or coming up with reasons why things won't work, Plautz looks for positive ways to solve the issue and will work until the job is complete and done correctly. Even though she is very busy, she will always make time to help employees with payroll issues.
The thing Plautz likes most about working for Rise is knowing how much of a difference the organization makes in people's lives. She says that knowing the work she does at Rise empowers and enriches the lives of the persons served is really rewarding. Solving complex problems and implementing processes that improve efficiency and accuracy are some of the things she takes pride in at work.
With the implementation of Rise's new payroll software, Paylocity, Plautz has done and is still doing lots of work to get it up and running. She has embraced the huge change it has been for the organization and continues to look for ways to improve it in the future.
When not working, Plautz enjoys spending time with her family; she has a 13 year old son, an 8 year old daughter and two Australian Shepherds that keep her busy. She also enjoys kickboxing and strength training at her local gym where she also coaches new members.