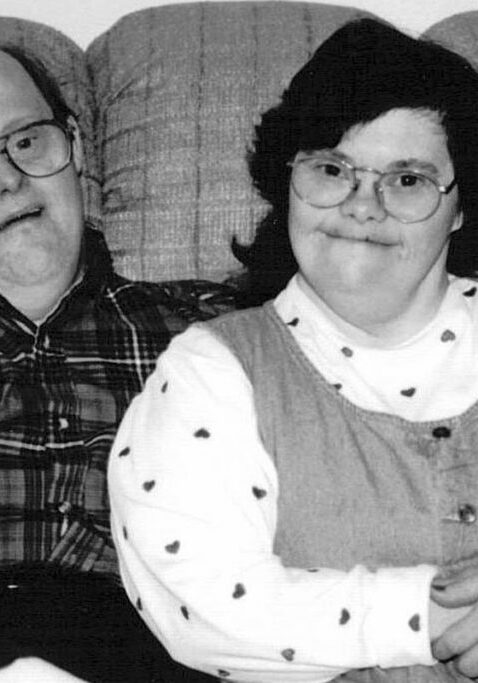 Posted on Apr 18, 2016
It was with great sadness that friends and family paid their last respects to Robert (Bob) Johnson on April 30. Bob died of natural causes at the age of 61 after living a full and joy-filled life.
The youngest of eight children, Bob had worked with Rise since September 1973, and over those 43 years, he had a wide range of jobs in several area businesses. One of his all-time favorite jobs was at the Burger King in Spring Lake Park where he worked from 1988 to 2002. He even had dreams of owning his own Burger King someday.
Bob transferred to Rise's Community Integration Program (CIP) in Coon Rapids in 2009. He was a hard-worker who gave his all to whatever task was at hand and people appreciated his can-do attitude and the enthusiasm and spunk he brought to the workplace.
Outside of work, Bob's life was even fuller. After ten years of engagement, he married the love of his life, Mary Jane, in September 1990, and they honeymooned at Camp Friendship. Bob and Mary Jane enjoyed a wonderful life together until her death just a few years ago. They lived in their own townhouse in Blaine, sang with Merry Music Makers, and enjoyed socializing with their wide circle of good friends and loving family. For their fifth wedding anniversary, they took a cruise to celebrate.
In the last few months before his planned retirement, Bob attended Rise's Adult Day Program at the Emma B. Howe Northtown Family YMCA in Coon Rapids three days a week. He loved music and especially art therapies, and brought his happy-go-lucky, lively energy to the group. Bob is deeply missed by us all.