STORY #9 – ROBIN ANDERSON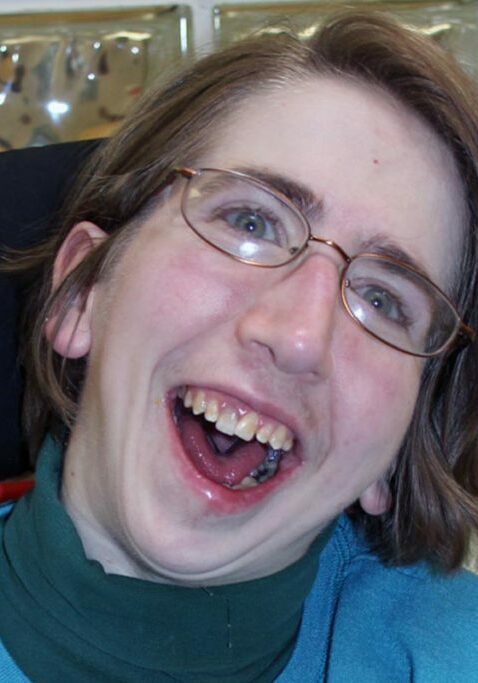 Posted on Mar 07, 2016
Robin Anderson has a sparkle in her eyes and a smile that can warm the whole room. She has worked at Creative Partnerships North in Crystal for ten years and still exhibits bountiful passion for her job.
Robin has a very rare condition that has resulted in progressive degeneration of her muscle use, rigid muscles, loss of vocal speech, painful muscle spasms, and most recently, the need for a feeding tube because swallowing has become difficult.
Despite this, Robin has maintained a tremendously positive attitude. She greets everyone at work with a smile and an enthusiastic cheer. She has a wonderful sense of humor with a mischievous streak; her raised eyebrows and smirks speak volumes. Robin loves when people tell her jokes — she even laughs at the bad ones.
Robin is quite a determined young woman and works through stiff muscles to complete her work and enjoy her play. She takes great care to do her jobs well and doesn't want her Partnerships team workers to take it easy on her. To help enhance the work environment, Robin enjoys making the music selection for Partnerships' Friday music jams and loves to pick eclectic CDs that broaden everyone's musical palettes — everything from Katy Perry to the blues to Christmas music in July!
Despite the obstacles put in her way, Robin has accomplished so much and she continues to thrive at Rise. She is an example to all on how to deal with adversity — and triumph!