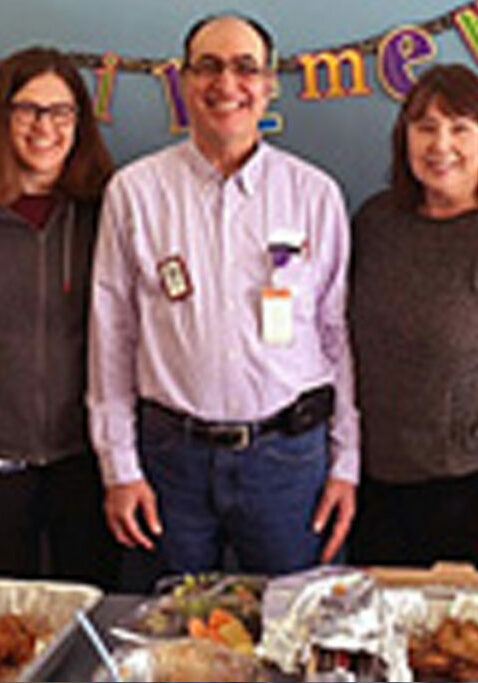 Posted on Feb 22, 2016
Co-workers and well-wishers filled the room to help Perry Iacono celebrate his retirement after a most successful 27-year career at Medtronic's Energy & Component Center facility in Brooklyn Center.
Over his many years at Medtronic, Perry has worked in various departments throughout the massive production complex, adapting to new processes and job tasks like the pro that he is. For the last two years, Perry has worked in a clean room environment, but he has also delivered parts, recycled metal, and recycled batteries for medical implant devices.
Perry's co-workers and supervisors appreciated his great smile and positive attitude; he was well-liked and respected by everyone. Perry says he feels privileged and proud to have been a member of Medtronic's top-notch team.
Perry started with Rise in 1981, at the age of 21, after attending high school and the Anoka Vocational Technical Institute. A reliable, confident worker, Perry worked for a number of years on various production subcontracts before going through job placement. With support from Rise's customized follow-up services, Perry excelled and enjoyed his long career at Medtronic.
After working hard for almost three decades at Medtronic, Perry is looking forward to spending his free time playing cards, watching and attending baseball games, watching movies, and other social activities. Perry is a big sports fan, so he will be keeping close track of all the sports action that happens throughout the year.
Perry's Rise and Medtronic co-workers have appreciated working with him over the years, and are grateful to have shared in his growth, experiences and successes. We all wish Perry a long and fun retirement filled with new adventures!