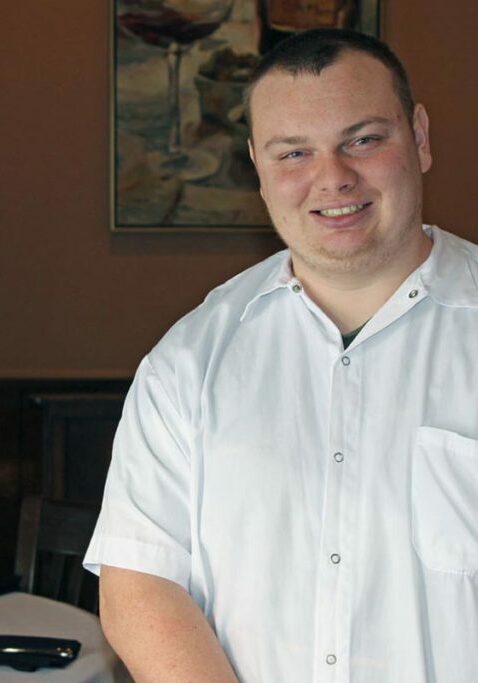 Posted on Feb 08, 2016
Having worked at several different kinds of jobs in retail, automotive, production, and grocery venues, Cory Frank seems to have found just the right place for him — Crooners Lounge and Supper Club in Fridley. It's a relatively new restaurant which features great food and exciting live music.
Cory was hired as a dishwasher in March 2015, just a few months after the restaurant opened. Since he started, Cory has also added table bussing and food prep to his list of job duties.
"I really enjoy that I get to meet so many nice people here," Cory said. "I love getting to do food prep in the kitchen with our amazing executive chef, Ben McCallum. I hope to move into doing more of that; Ben has really shown me a lot and I like learning new things from him."
A 2011 graduate of Becker High School, Cory attended occupational skills training courses in Willmar before coming to Rise in July 2014 for career planning and job development. Since being hired at Crooners, Cory receives follow-up support services from Rise's Sue Featherly to assist with  job-related issues and help ensure things continue to go well.