STORY #5 – JAMES THIEMANN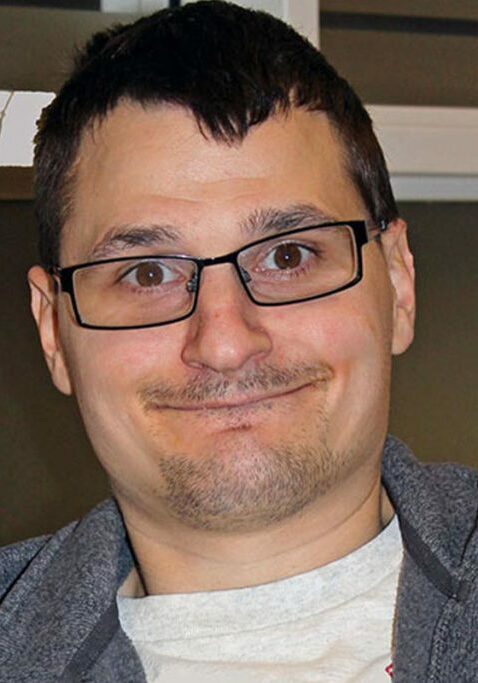 Posted on Feb 03, 2016
James Thiemann was a 25-year-old high school English and speech teacher and basketball coach when he suffered a cardiac arrest while running in 2011. Doctors gave him less than a 1 percent chance of surviving. But through his tremendous grit and determination, James is relearning how to walk, talk, and write again.
James attends Rise's Adult Day Program in Golden Valley four days a week. He enjoys being able to socialize with the new friends he has made there and participate in recreational activities. (He specializes in music trivia!) James also benefits from occupational, speech, and physical therapies.
James is active with the American Heart Association and participates every year in their Twin Cities Heart Walk. This year, he and his fiancé Rachael are featured on the poster for the event which will be held May 14 at Target Field in downtown Minneapolis.
The first year James and Rachael participated in the walk, he was able to walk ten feet. Last year, they walked six blocks together.
Inspired by his steady progress, James said his new goal is to walk down the aisle when he and Rachael get married in August. She is a school director for New Horizon Academy whom he met in college; they have been engaged for five years.
"Walking again is really important to me and I get lots of help in working on my goal at Rise," said James. "Coming here has also helped me stay social and continue my recovery."
We certainly wish James and Rachael all the very best!