STORY #42 – BRIDGET ZWACK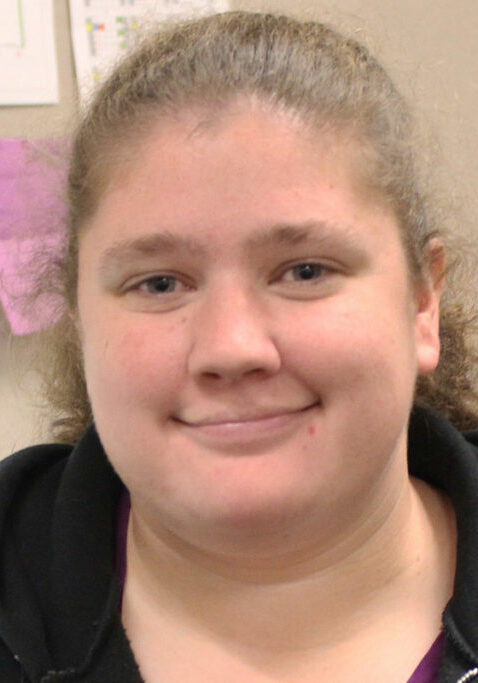 Posted on Nov 28, 2016
Armed with a freshly earned two-year degree in medical coding and health information management from St. Paul College, plus almost eight years of clerical administrative work at Cummins Power Generation, Bridget Zwack is ready to take the next step on her career path.
After graduating from Fridley High School in 2006, Bridget attended the University of Wisconsin-Stout for a year and a half where she studied graphic communication management, digital photography, and Spanish. She played volleyball for Stout (a Division III school), but after one season, was sidelined with a bad shoulder; she thinks this could have contributed to her depression and anxiety.
When she returned home to Columbia Heights, Bridget was referred to Rise for career planning and employment services. She's been working at Cummins since 2008, doing a wide range of administrative/clerical work in three different departments at their Fridley plant.
"Everyone here is very nice," said Bridget. "I like to work on my own, but I know there are people here to help if I need it. I think my work here is really good training and has helped me be organized and flexible, which will help me a lot when I start another job search."
Rise Placement Specialist Christel Pederson provides follow-up support services to Bridget twice a month. When she decided to finish her associate's degree in St. Cloud, Christel and a counselor from Minnesota Vocational Rehab Services assisted Bridget work out her course schedule and qualify for financial aid.
"They were a HUGE help to me and it's so nice not to have college loans to worry about," Bridget added. "I don't know where I'd be without Rise's help."
In her free time, Bridget enjoys volleyball, arts and craft projects, pet sitting for her friends and family, and photography. She is especially close to her grandmother, who lives in a nearby senior living facility, and loves to spend time with her. Bridget describes her beloved 14-year-old dog, Snickers, as "a little princess – but I watch the TV show 'The Dog Whisperer,' so I know whose fault that is," she added with a laugh.