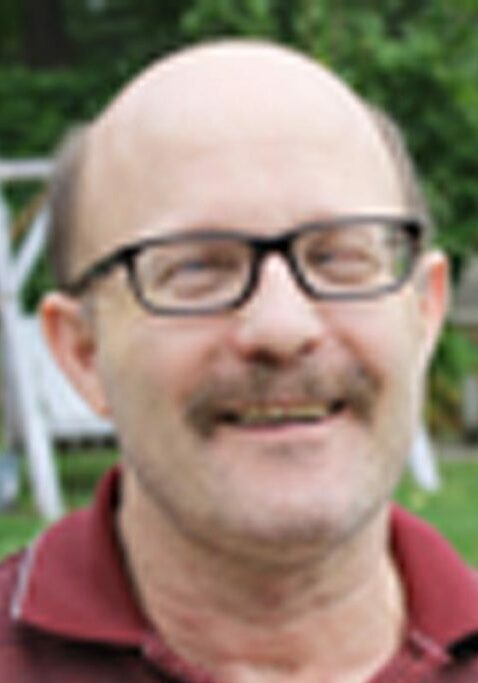 Posted on Oct 10, 2016
"I just wanted to have some fun, but the evening ended very badly," Tom remembered.
As a member of a speakers' panel made up of people in Rise's Connections program for people who have brain injuries, Tom has talked to area high school students to help them better understand the real perils of drinking and driving.
Tom had studied to be an X-ray technician, worked all through college in retail and as a lifeguard, and had lots of friends. He was celebrating both his 21st birthday and his college graduation with friends and alcohol in St. Louis in 1983 when he had a car accident, putting his head through the windshield. Although severely hurt, he managed to get out of the car only to fall over an overpass and get hit by another car on the road below.
Tom spend nine months in a coma and today has no sense of taste and smell, has some hearing loss, and is unable to register temperature. He moved to Minnesota many years ago from Missouri to receive more comprehensive medical and rehabilitative services.
"Teachers and parents can talk to kids, but I wanted them to see someone who has actually been through it," said Tom. "They listened and I think they understood that you shouldn't try to impress anyone with drinking. Even though they were young when we talked to them, I think they will remember. Maybe it will help save someone from a brain injury."
Tom works at Rise's Spring Lake Park production facility three days a week. He likes working and added, "I feel more needed when I work and that feels good. I want to show my abilities."
"My accident made me a whole new person and gave me a whole new outlook on people and on life," said Tom Quinn. "I think I was a good person before, but I think I am a better person now because I have more compassion for others. It changed my life forever."
Tom is an active member of Our Lady of Mount Carmel Catholic Church in Northeast Minneapolis and enjoys going on social outings as well as volunteering with his fellow parishioners. "I want to help others, but you can't do it all by yourself," he said. "I have made some really good friends at church who make me feel like family."
Tom also likes playing cards, going to movies, and playing country music on his guitar. He lives in a group home, but thinks someday he may move back to Missouri to live near his sister and her family.
"With God's help, I have made a good life for myself," said Tom.