STORY #34 – STACIE DZIEDZIC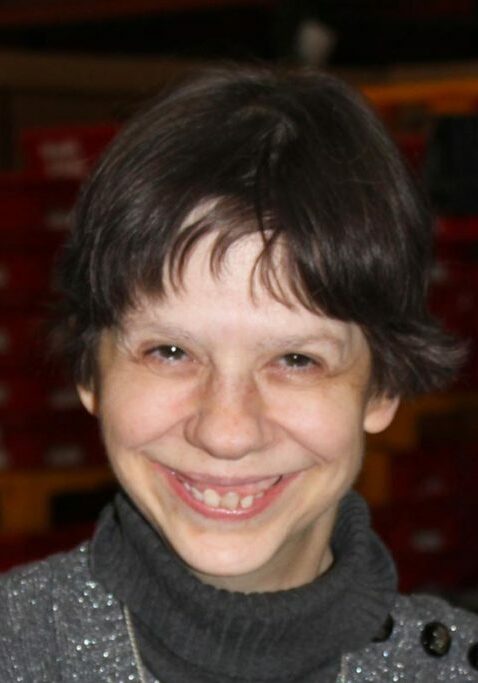 Posted on Oct 03, 2016
With a smile that lights up her face, Stacie Dziedzic's enthusiastic and cheerful personality make her a great team member among those who work at Cummins Power Generation in Fridley.
"I'm really grateful for this job," said Stacie. "Cummins is an awesome place to work and people here are so kind. They always make us feel part of their entire team. I love it here."
Stacie came to Rise in 1987 after graduating from Fridley High School. She had worked at several area businesses, including Pentair, Federal Premium Ammunition, and Celestica, before transferring to Cummins six years ago. Stacie collates parts kits for the massive generators Cummins ships worldwide; she and her team also rotate on several other job tasks which are important to Cummins's overall productivity at their busy plant.
"If it weren't for Rise, I don't know what I would be doing," said Stacie. "I'm very lucky because I get to keep learning and I have many good people who support me."
In her free time, Stacie is active with C.O.A.L. – Committee on Advocacy and Leadership, and attends many conferences and training sessions to learn more about key issues affecting people who have disabilities. She then helps pass that important information on to others through C.O.A.L. videos and in person.
"We go to the Minnesota State Capitol and talk to our representatives – including my cousin Rep. Kari Dziedzic [D-Dist. 60] – about important things such as keeping the funding coming for home and employment programs like Rise. A lot of people don't think they can talk to their representatives or are intimidated to go there, but they don't need to be. The representatives are easy to talk to and they really listen to us."
Stacie lives on her own in a townhouse in Coon Rapids and enjoys reading and music. She misses her dad, who died two years ago, but especially loves spending time with her mother and her sister's family of four kids. "I love being an auntie!" she said with her happy grin. "Family is the most important thing to me."