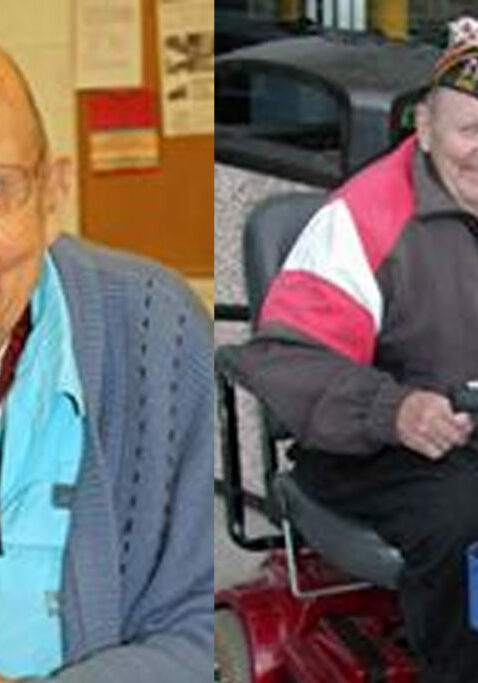 Posted on Sep 26, 2016
Rise workers and team members were saddened by the recent death of Don Lind, who passed away September 2 at the age of 84.
Working at Rise was Don's "retirement job." He was a custodian at the University of Minnesota from 1967 to 1993. Then following a few years of part-time jobs, Don came to Rise in 2001 to work at Rise's production facility in Spring Lake Park.
He didn't let his physical and medical challenges get in the way of putting in a good day and was able to schedule his three-day work week around his medical treatments. Don said working helped keep him healthy and he enjoyed the many friendships he made with his great co-workers.
Don retired from Rise in February 2015, but continued to keep in touch with Rise team members and co-workers. He especially enjoyed attending the Celebrate Rise Fundraising Gala each year with his special friend Marguerite.
A proud veteran of the Korean War, Don was an active member of VFW Post #230 in Columbia Heights where he coordinated annual blood drives and recruited donors for many years. Each year around Memorial Day, Don joined Veterans of Foreign Wars and Auxiliary members across the country in distributing bright red poppies to the public in exchange for contributions to assist veterans who are disabled and hospitalized. Don also spent each Friday volunteering at the V.A. Hospital in South Minneapolis where he had worked in the records room and visited patients since 1970.
All of us at Rise appreciated Don's hard work, positive attitude, and his model of service to country and others. He is survived and will be greatly missed by his son Robert and daughter Jeri, many grandchildren and great grandchildren, and Marguerite.